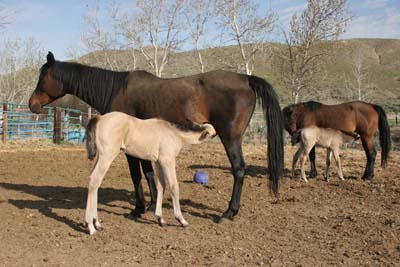 Sunday July 4 2010
The kids start preschool early in Owyhee.
These golden babies you're seeing here (LJ Owyhee Crystal, left, and LJ Owyhee Flint, right, both foaled in April) are from Rick and Carol's Lost Juniper Ranch next door (as is yesterday's LJ Owyhee Topaz), sired by their stallion LJ Owyhee Moonstone.
There's no slacking in education when you live on the crick. Carol starts working with her youngsters right away, at 1 - 2 weeks old, to get them used to handling, and to start getting them used to responding to pressure, from the rope, and the human hand.
Here LJ Owyhee Flint goes into the schoolhouse with mom for a preschool lesson.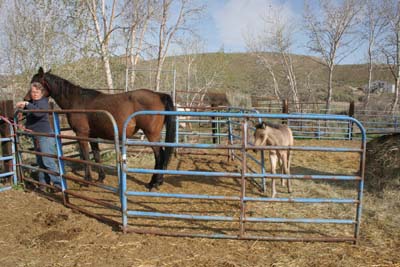 The teacher approaches.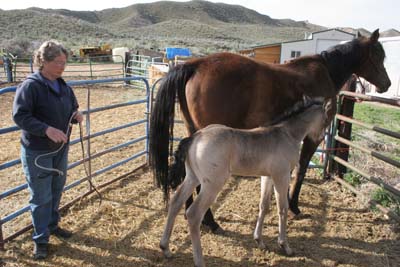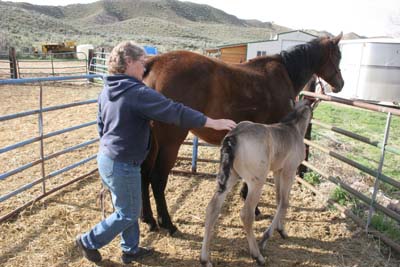 The Rope Lesson.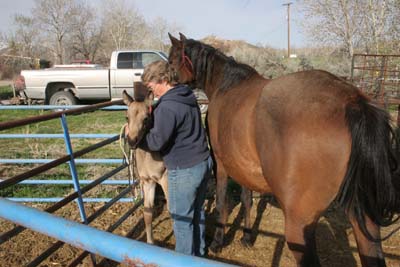 This is one preferred method: instead of using a halter and putting pressure on the head, a rope is strung around the barrel and under the chest, in between the front legs.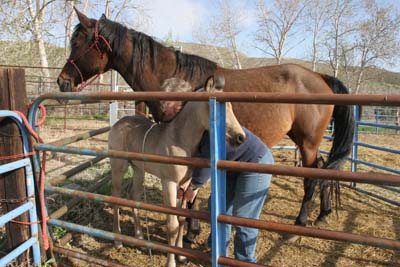 A little pull on the rope, a little pressure on the butt, asking Flint to move forward.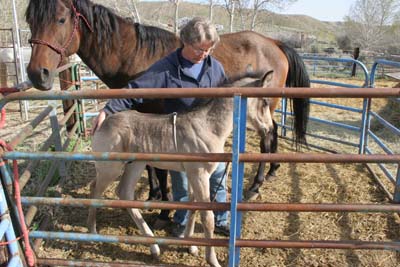 Lots of head rubs - don't want a head-shy horse.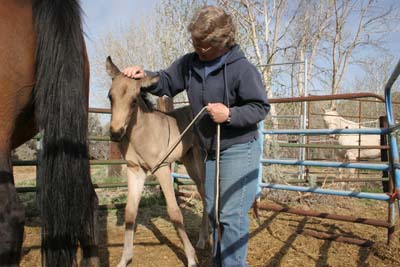 Move the hind end away from pressure.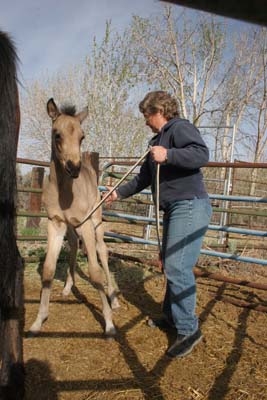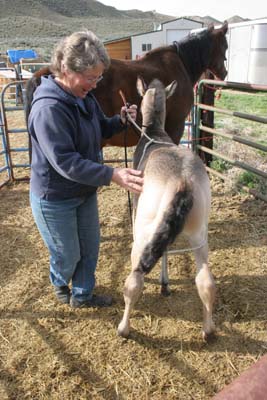 Move the front end off pressure (pressure is pushing Flint toward Carol)...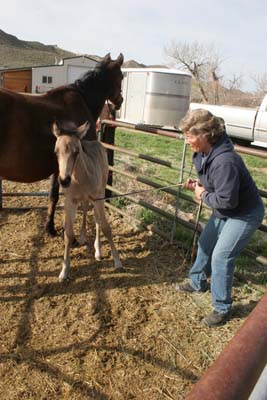 ...and release.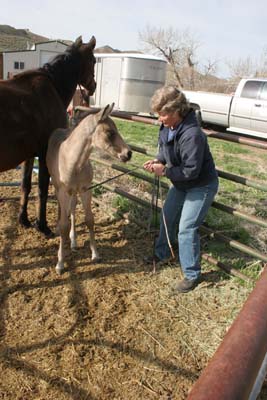 Never too early to pick up the feet.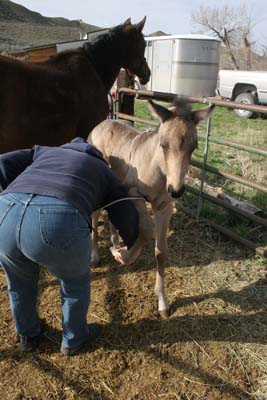 Front pressure (step left) and hind pressure (step forward).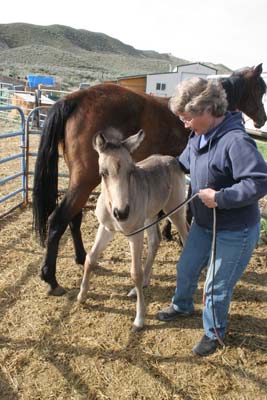 A butt rope.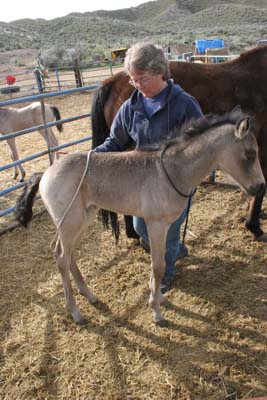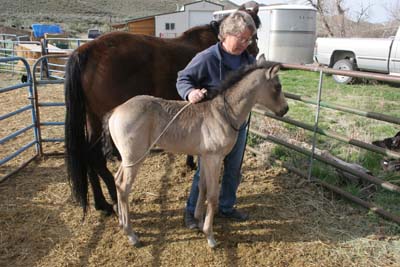 Neck rope asks Flint to step left, butt rope asks him to step forward.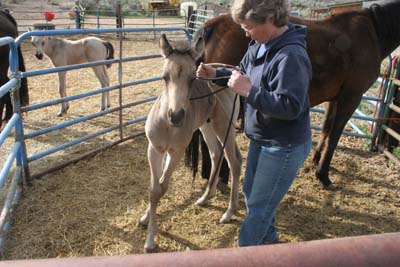 Picking up the hind feet with the rope.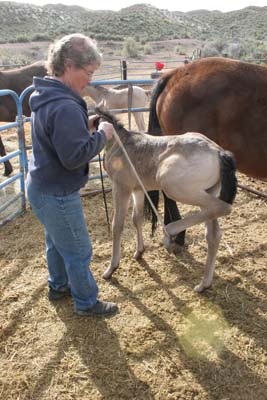 Picking up the front feet with the rope.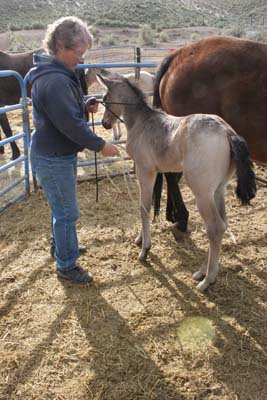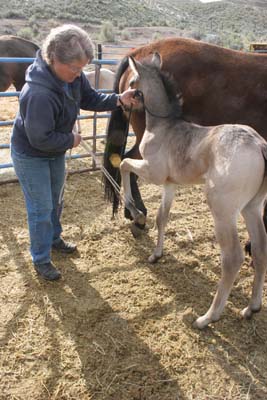 Good baby! Lesson over for the day.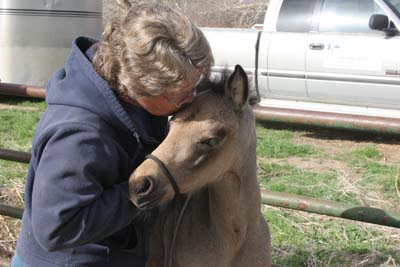 A comfort meal...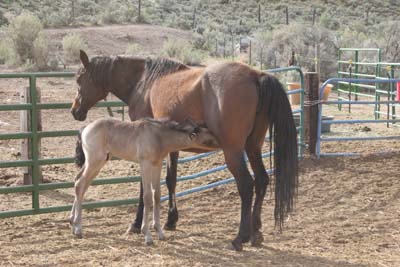 ...followed by a nap. School is exhausting!