April 19 2018
There aren't too many endurance rides that rival the combination of challenging trails and a spectacular scenic setting for Ridecamp and the ride trails than the Antelope Island 2-day endurance ride on Antelope Island State Park in the middle of the Great Salt Lake in Utah. With lake views from almost every trail, and Frary Peak lording over the island at 6596 feet, any direction you look can take your breath away. "Antelope Island is a little like Mongolia and a lot like the foothills of Mordor," competitor Maddie Smith wrote.
Many slices of the endurance pie showed up for the 38th annual Antelope ride: first-time riders, AERC's winningest rider; a Tevis Cup winner; cowboys on their annual single LD ride; a skilled dressage rider doing her first endurance ride; an enthusiastic Junior doing his second endurance ride with his dad; veterans with tens of thousands of miles, 2 former Mongol Derby riders, 2 future Gobi Desert Cup riders. The horses were just as varied: Arabians to Paso Finos to Mustangs to Appys to Quarter horses to Paints to Curlys to Anglos to Shagyas, to a Kentucky Mountain horse.
You had a variety of rides to choose from: Introductory rides on both days, an LD on both days, a 50 on both days, or a 2-day 100.
This year's ride weather was pretty spectacular compared to last year's test of stamina and endurance: no rain, hail, thunderstorms or gusting winds. This year's cool weather and a slight breeze kept the gnats away most of the weekend… although if you rode out on the Split Rock Loop trail curling around White Rock Bay on Sunday afternoon, you had to ride with your mouth shut unless you wanted bugs on your windshield (teeth).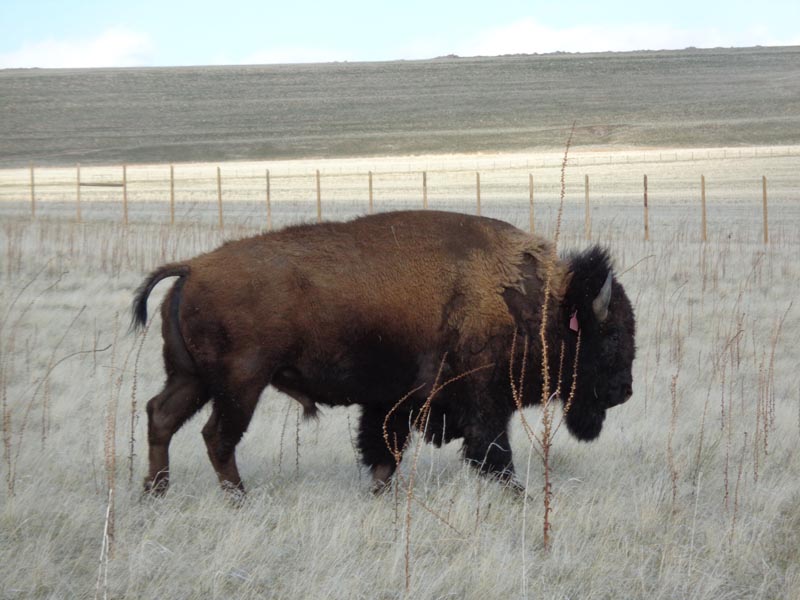 The island is well known for its buffalo herd, but the buffalo at this time of year were few and far between (or, rather, on the southwest part of the island where we weren't allowed to ride because it's calving season); but the antelope, the occasional lone buffalo bull, and the scenery did their best to make up for it.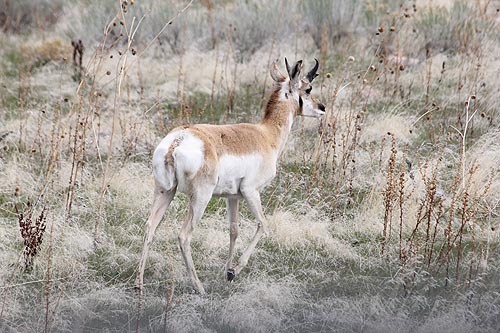 55 riders started on Day 1: 5 in the 2-day 100, 18 in the 50, and 32 in the LD. There were also more than a dozen riders in the Intro Ride.
Winner of the 30 was Brad Hanson on Chief, with Ronda Davis and Buster pulsing down a second later. 10th place Katalyn Senn and Echo got the Best Condition award.
Miriam Rezine from Bluffdale, Utah, won the 50 aboard her little 'pony,' MG Crown Jewel in 5:27. Suzy Hayes and Sanstormm, and Bill Hobbs and LS Sir Gibbs tied for second place in 5:31. Sanstormm got the Best Condition award. Suzy and her friend and crew extraordinaire Lynn Lee fled the bad weather of Montana for Antelope Island. They bypassed a closer Wyoming ride because it wasn't far enough away from rain and mud. There were no pulls in the 30 or 50.
Five riders started the 2-day 100, with 1 pull at the end of Day 1.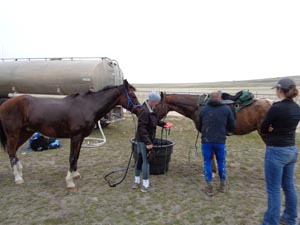 13 riders started Day 2's 25-mile ride, with 12 finishing. After finishing 8th and 9th on Day 1, Blackfoot, Idaho's Mike and Jessica Cobbley moved up to first and second aboard Talladega and The Big Brass, in 4:34 and 4:38. Dega won the Best Condition award, capping a great comeback on the endurance trail for a horse that colicked terribly last fall and almost died. But the tough little monster horse is back, and thought they were covering the miles entirely too slowly all weekend.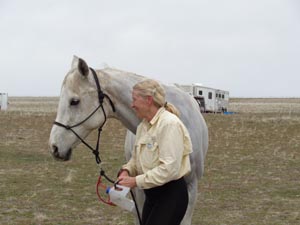 7 of 8 riders finished the Day 2 50, with Suzy Hayes easily winning the ride on her stunning Greenbriar Al Jabal. Suzy had planned to ride Sanstormm again, but didn't like how he was moving in the morning, so she pulled 'Atlas' out of his hay and saddled him up. "He gave me the Stink-Eye," Suzy said, "because he thought he was on an eating vacation." Atlas smoked the 50, finishing in 4:31, an hour ahead of second place finisher Chetta Crowley - one of those Mongol Derby veterans, aboard Christoph Schork's Pinky. Chetta had started the 2-day 100, and when her horse was pulled after Day 1, that left her free to ride the 50 on Pinky, riding with Christoph's group on their second-day 50.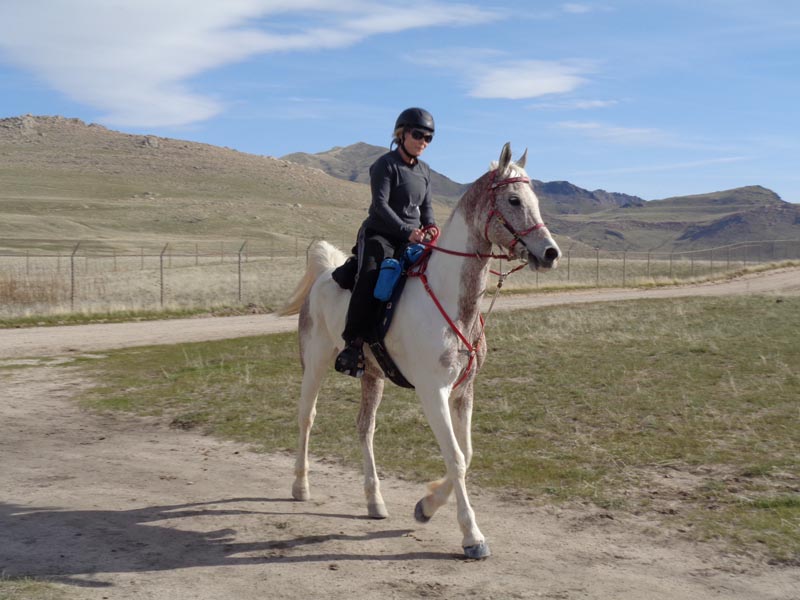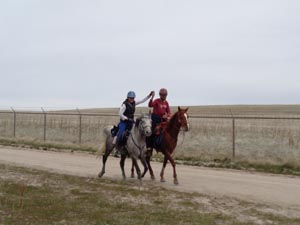 Christoph, aboard his War Mare and 100-mile National Champion GE Pistol Annie, and Stephanie Chase, aboard DA Serabarrs Secret, tied for the 2-day 100 miler win, in 10:52. Maddie Smith - the other Mongol Derby veteran - finished with that pair in third aboard GE Medinah MHF, and Tennessee Lane rode Gambler to fourth place in 11:46. Pistol Annie won the Best Condition award.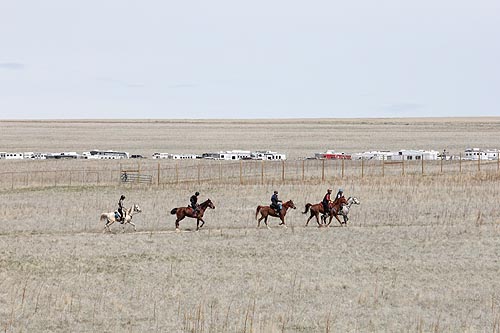 Ride management does everything they can to keep riders happy and coming back, and chalk this year up as another success. Jeff Stuart has been ride manager for the Antelope Island ride since 2014 (and been helping long before then), and he likes to show off "our island. I just want everybody to have a good time," Jeff said. The Indispensables, Shirley and Dennis and Terri, kept things running smoothly behind the scenes, and Regina Rose brought her calculator mind and computer program for the paperwork.
If you haven't done this ride before, put it on your calendar. It's a beauty.

For more photos and tidbits on the ride, see
http://www.endurance.net/international/USA/2018AntelopeIsland/