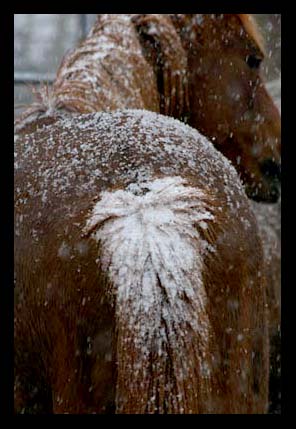 Tuesday March 30 2010
Tuesday March 30 2010
Seriously?
The flowers had started to emerge.
We had one wicked round of buffalo gnats already.
Mac already cast off his winter coat.
We could have used a few more conditioning rides before our first spring endurance ride on Saturday. (Of course, the rain/wet snow/ice balls/gusty winds/20's wind chill would not stop some intrepid riders, but I am not one of those).
Winter has returned.
Wave after wave of snow, ice balls, rain, sleet, then sun, pass through. The Owyhee mountains disappear, then emerge with another new coating of snow, then disappear again. All of it accompanied by strong winds, providing for a shivery re-winter bite.
The horses can't get out of the wind-driven snow, even under the hay barn roof.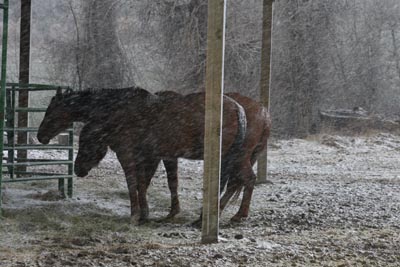 They turn their ice-covered butts to the wind,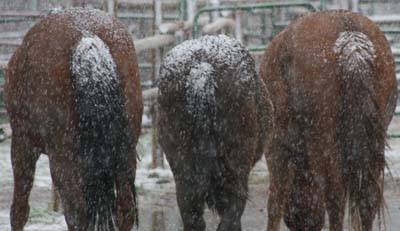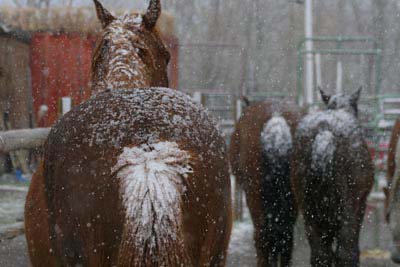 heads low to the ground.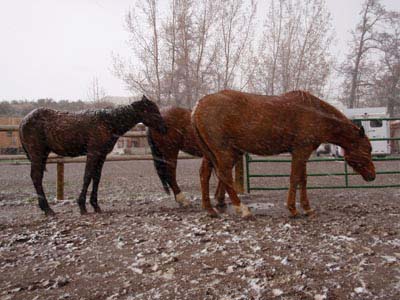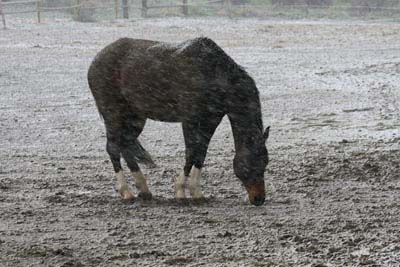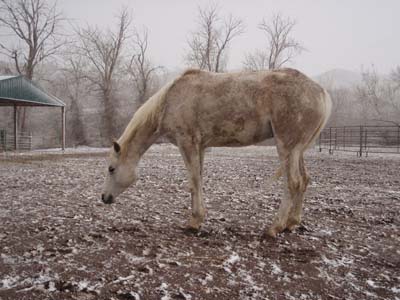 They walk funny into the wind,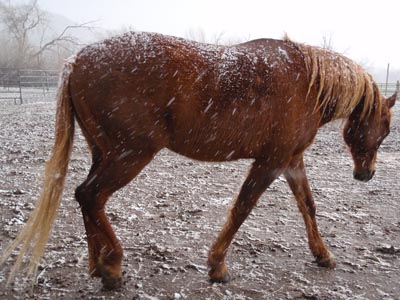 cocking their heads sideways to keep the stinging cold flakes out of their eyes and ears.
The new Texas horse appears to be rather stunned by the weather - he's probably never seen snow.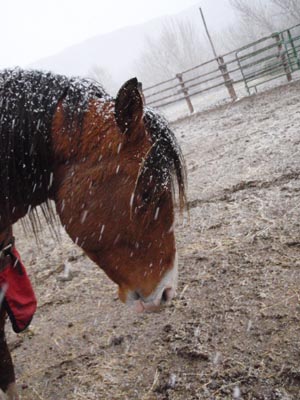 One wave of winter passes through, and the horses drip and thaw,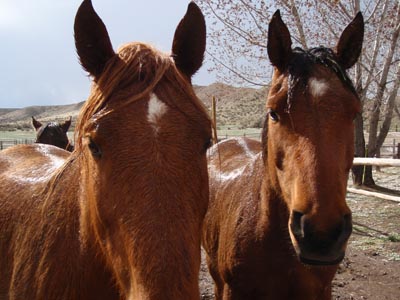 until the next surge howls through and drops another load of ice on them.
Winter doesn't want to give up.
Of course, I'm not complaining : )