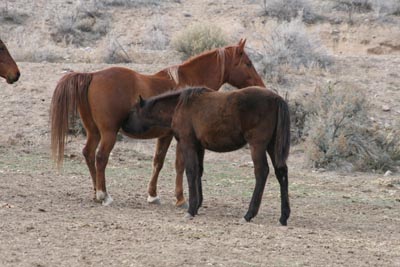 Friday March 26 2010
Never mind Kazam looks not in the least, in color, size, shape, personality, and not to mention sex, like her mother Princess; but Smokey still sidled up to Kazam to try to nurse.
She's been weaned for 3 months, and has been hanging out with the (much) older boys since then, but she must have had an instinctive pang for her mama, and momentary loss of her senses.
Kazam set her straight right away.