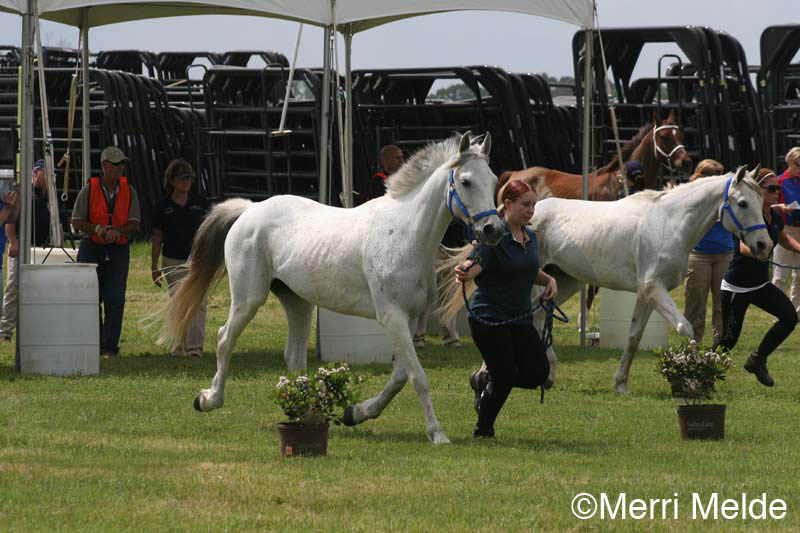 Friday March 30 2012
Just the gathering is a spectacle in itself: "It's the best collection of 100-mile horses the US has ever produced at one ride," said USA Chef d'Equipe Emmett Ross, at last night's party at base camp on the Preifert Ranch in Mt Pleasant, Texas. This extraordinary assembly of top endurance horses and riders is the CEI3* 160-km USA Trials, from which the 6-member team for the 2012 World Endurance Championships in Great Britain in August will ultimately be chosen. "The goal of all this," said Emmett, "is to have a place on the podium." 1998 in Dubai is the last time the US won a medal in the World Endurance Championships.
Final placing in tomorrow's race will be crucial: the top twenty finishers will be on the 'Long List' of riders from which the six team members will be picked. In addition, three 'Wild Cards' may or may not be chosen. One of those Wild Cards might be a good horse that has a bad day, or an up-and-coming horse or rider. Strategy will play a big part in the ride: How hard will you have to ride? Do you race as fast as you can, to assure a spot in the top twenty? Do you ride a more conservative ride and hope that the probable usual attrition rate of around 50% will push you up into the top twenty? "Ride to the best of yours and your horse's ability," said Emmett. "I want to see speed, but not speed at any cost. Think and ride professionally, manage your day well, don't succumb to race brain."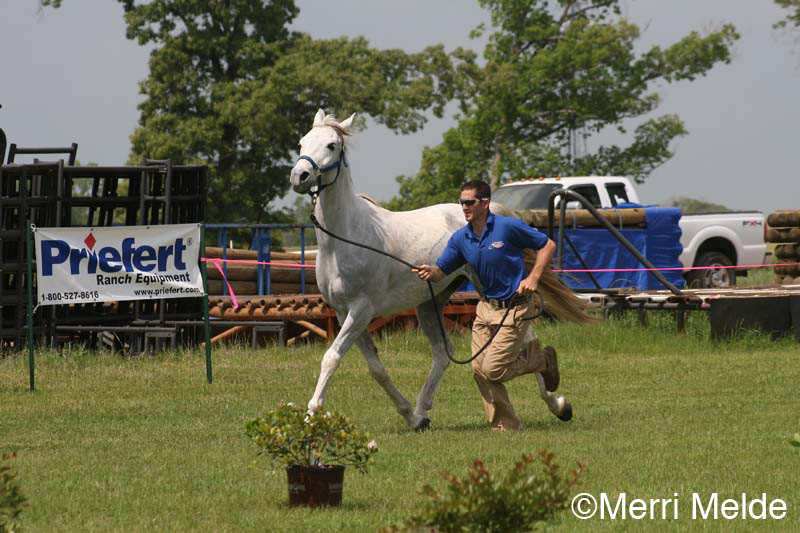 Riders will be evaluated by Emmett Ross, 3 selectors, and the veterinary committee, on their finish in the top twenty, on how they manage their horse, on crewing management, sportsmanship, and post-ride evaluations.
The weather will play a big part. "This humidity is going to be tough," said head veterinarian Dwight Hooten. It will especially effect those horses who have come from the colder or drier parts of the country. Those riders and horses coming from thickly-humid Florida and the midwest think this Texas humidity feels great. Tomorrow's forecast calls for 84°, 70% humidity, with a 30% chance of showers and thunderstorms.
Forty-nine hopefuls lined up for the vet in today, and 4 unlucky ones were eliminated for lameness. It's a blow when you drove across the country to get here, with high hopes for a good performance.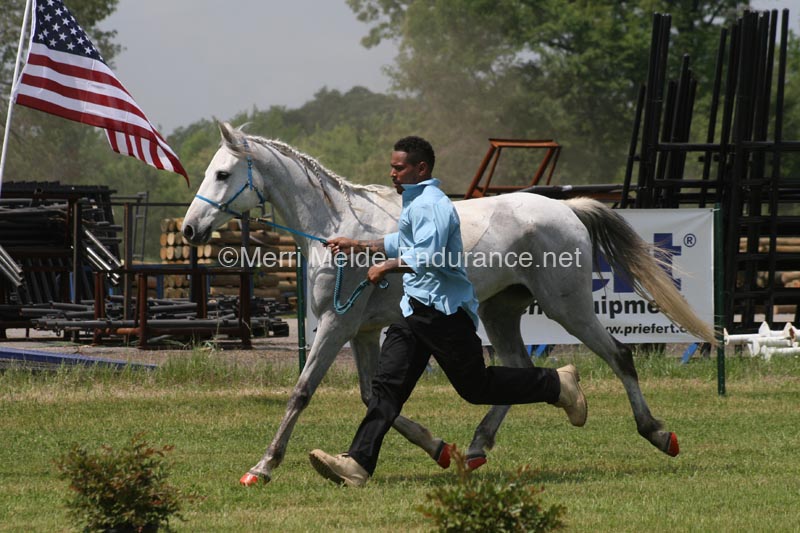 Forty-five horses and riders will be on the starting line at 7 AM tomorrow.
More photos and stories, and follow the race live on Endurance.net:
http://www.endurance.net/international/USA/2012USATeamTrial/