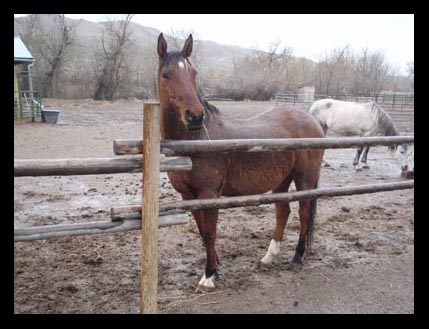 Saturday March 17 2012
With odd weather all over the country, Owyhee is getting its share of wetness. It's so slick, there's no thundering down the canyon - the horses walk around carefully in the mud.
Everybody looks like a wet chicken, including the cats who run through the rain then stop to lick their paws - as if that will help anything.
Jose, up top, strikes a handsome wet chicken pose.
I think that of all the herd Mac most enjoys being dirty as he can get. It's probably like a dark-haired human going platinum blond for a while, only vice versa.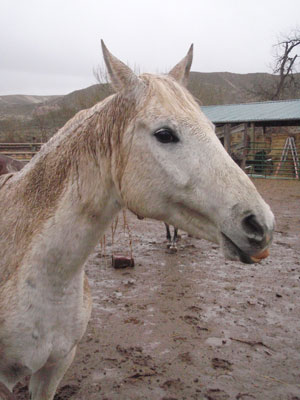 The salt block is a quite popular social gathering place in the winter. The mud probably gives it a special spicy flavor.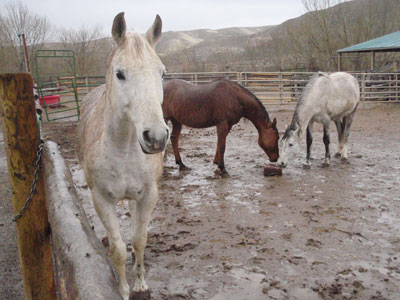 Stormy isn't irritated by being photographed as a wet chicken; he doesn't like being bothered when he's eating.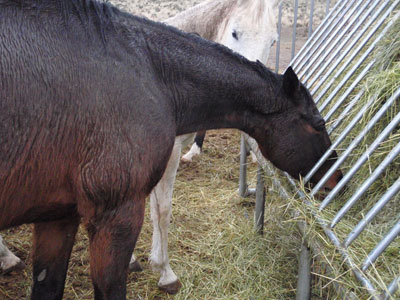 More of the wet stuff and white stuff to come! Winter is not ready to leave yet, and I'm not ready to let it go!