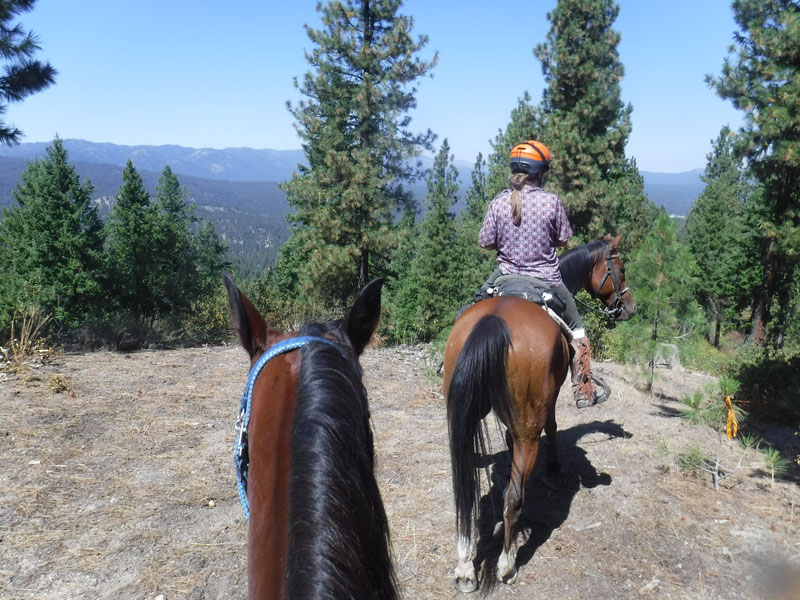 September 9 2021
by Merri Melde-Endurance.net
The Old Selam Endurance ride is named after a legendary horse named Old Selam who helped two prisoners escape from the Old Idaho State Penitentiary in 1901. The first man to try was Bob Meeks, of the Butch Cassidy gang. He unhitched Old Selam from the wagon and took off, headed north into the hills (the very hills the ride traverses), but he was caught the next day and returned to the prison with Old Selam.
5 days later another prisoner, Sam Bruner stole a saddle and bridle and Old Selam and escaped. Same was never caught, but Old Selam was found 6 months later far south near Swan Falls dam on the Snake River.
Nobody knows if Old Selam was drafted or if he was complicit in the escapes, but we'd all like to think he was gung ho for the adventures, and that we're all chasing his spirited ghost out there on our Endurance ride trails. The Old Selam ride started in 1979 right out of the prison, (which opened in 1872 to "some of the West's most desperate criminals," and functioned until 1973), trying to retrace some of Old Selam's escape trails, and eventually moved up to the current Ridecamp in New Centerville, which is surrounded by its own deep history of mining during the gold rush.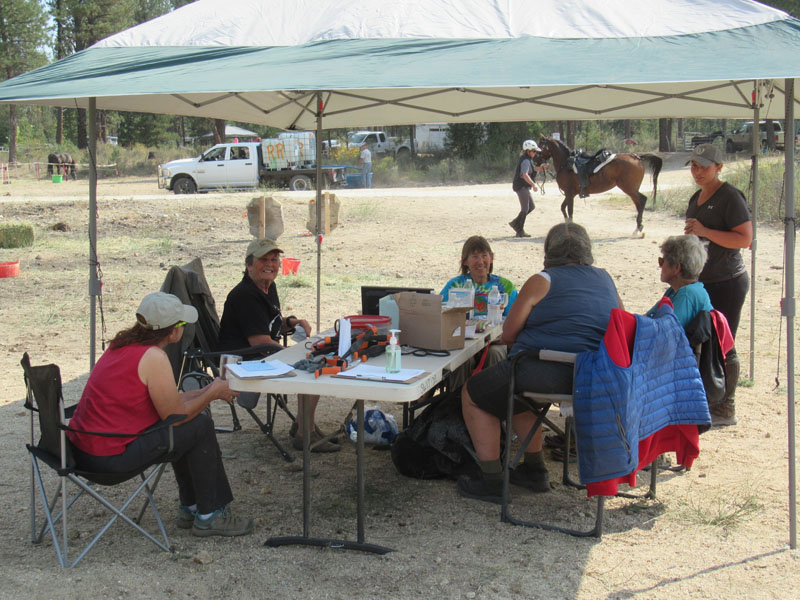 It's a true village that puts on the Old Selam Pioneer ride in southwest Idaho over Labor Day. It's SWITnDR's (SouthWest Idaho Trail and Distance Riders) fundraiser ride. Club members put the ride on and run it. Our Ridecamp is on Cini Baumhoff's family land in a sweet spot under the trees by Grimes Creek.
I like to call Old Selam the 'best kept Endurance ride secret in the Northwest'… but we don't want it to be a secret. Put this on your Bucket List. It's a challenging ride with the ups and downs of the forested hills (riding day 1's 50 aboard Owyhee Justice, Karen Bumgarner recorded over 5400 feet of elevation gain), and the footing is simply spectacular. I have not ridden another Endurance ride in the USA with such incredibly good footing over the entire ride.
Trails are so well marked, you'd have to be a total doofus to miss a turn (and 4 of us did, at a water trough, because we were totally distracted :) , total pilot error). Weather was almost perfect this year, below freezing in the mornings (!!!) and just reaching the 90s during the days, with just enough breeze to make it decent, and, beside a certain water trough each day on the loops, FROZEN OTTER POPS!!!!!!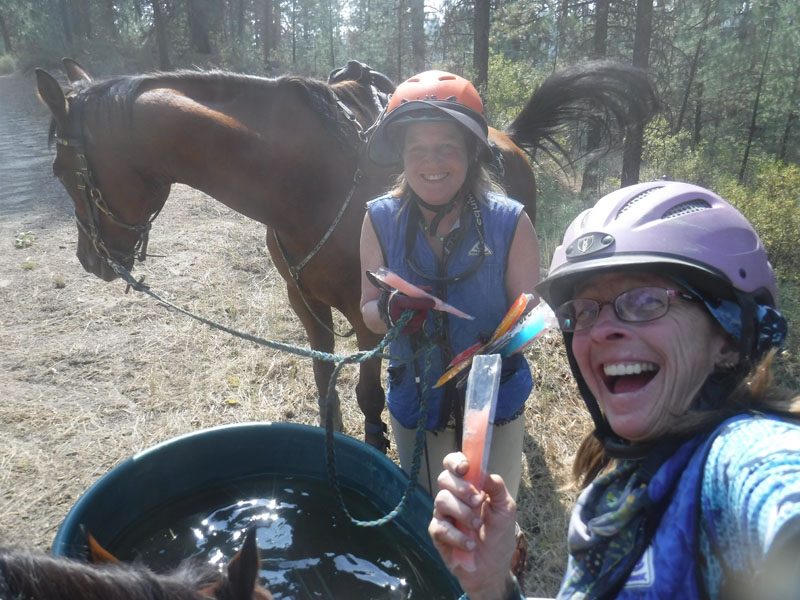 About 35 riders started each day, and over all 3 days, of the 113 starters, there were only 3 pulls.
3 completed the 155 mile Pioneer: David Laws on Che Ole, Virginia Jenkins and RA China Doll, and Nicole Kinsey on Phyre Storm Z. 4 finished all 3 days of 25s: Vicki Nickels on TCA IMA Famous Star, Bethany Booher on Jean, Carrie Johnson on DWA Einstein, and Jennifer Leach on her lovely mule Applejack.
Vet's Choice of Getaway horses, you know, the mount you'd like to have if you were escaping from prison and trying to put great distance between you and the authorities, were RA China Doll and Applejack.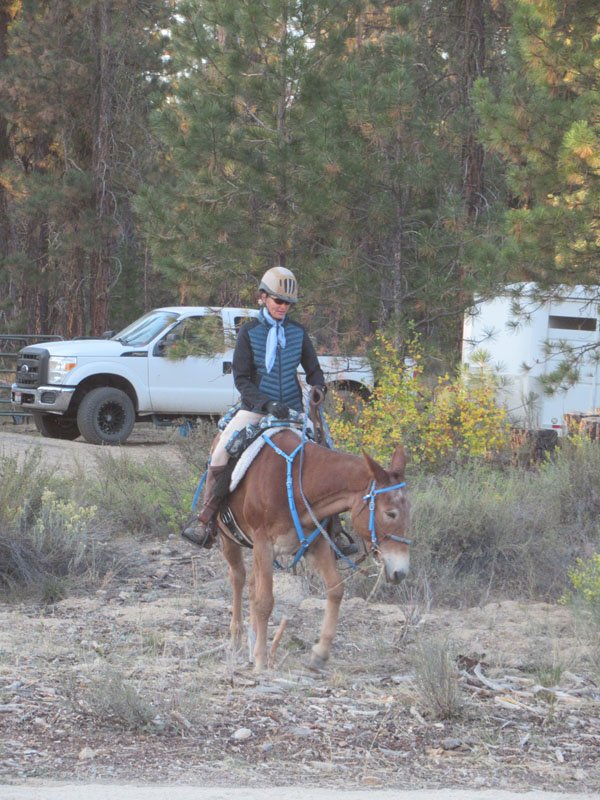 This year's Old Selam was proud to be the showcase for a couple of astonishing AERC records:
• Suzie Hayes of Montana reached 100 Best Conditions when her Al Marah Triple Speed won and BC'd on Day 1's 50.
• And after finishing the Day 1 50 on OT Rasa RSI, Crockett Dumas from Utah reached 50,000 AERC miles.
Just a little more inspiration for those of us trotting along behind or beside them.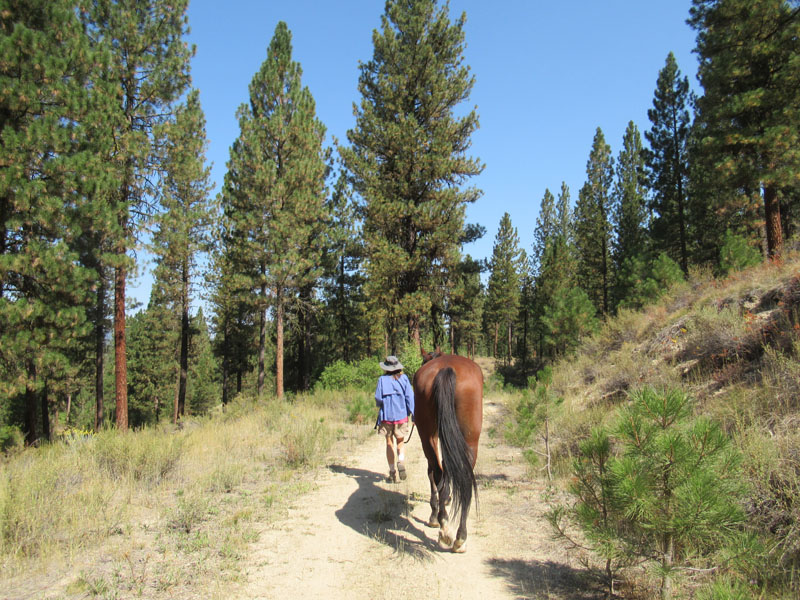 See more from this ride at:
http://www.endurance.net/international/USA/2021OldSelam/