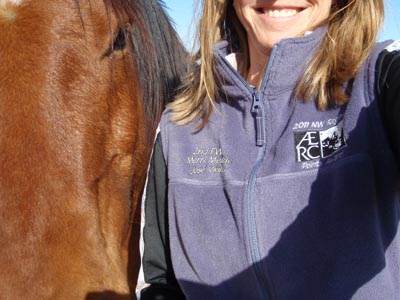 Sunday March 4 2012
I warned it was coming
, and it's here!
Jose Viola's vest arrived - our surprising award for AERC Second Featherweight in the Northwest Region in 2011! There are a lot of partnered miles woven into the stitching of this vest: 820 miles and 16 rides, the most I've ever done in a year. Jose is Steph's horse. Thanks Steph!!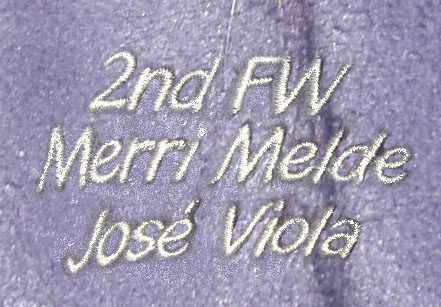 Jose thinks I look better in the vest so he wants me to wear it, although he has dibs on the pockets and wants them kept filled with treats.
I've NEVER in my 13 years of endurance earned any year-end award, and Jose is a Very Special Horse (the
Best Horse Ever
, if you must know), which makes this vest the best piece of clothing I've ever owned, and
I'm never taking it off!
(It took many photo sessions to get the perfect photo - less of me, more of Jose, the words readable, no shadows… this will have to do.)
[slide show here]