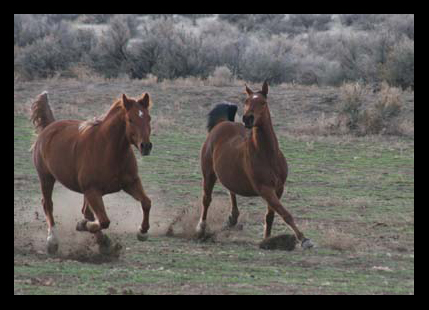 Wednesday March 3 2010
I just felt it. It was time to walk outside with my camera. The late afternoon sun had just emerged from behind clouds, and everything - the time, the golden light, the feeling - was just ripe for the herd to appear.
I walked out into the pasture just as they came thundering down from the canyon.