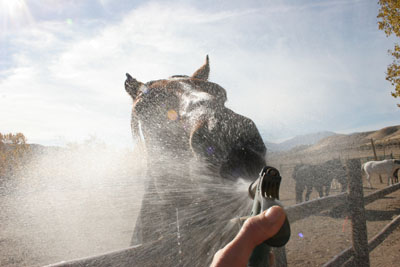 Saturday November 13 2010
Were you one of those kids who like to play in the water? Couldn't turn down a water hose?
Jose's shown he likes water sprinklers and will cool himself down on a hot day, like
here in September
, and
here in May of last year
.
On this day, while I tried to spray a rug, he just couldn't help but come over to get himself sprayed. He's forever the little kid who likes to play in the water.
I wonder what he'd do with a Water Wiggle? (remember those toys?)