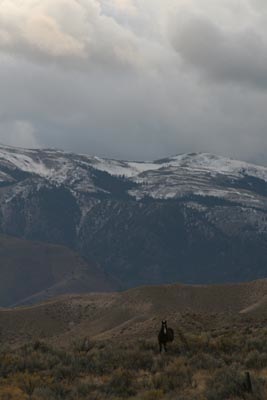 Sunday November 21 2010
This was the start, the other day, of this winter storm that's taking over the Northwest. We've had far less snow than predicted so far, but the Cold is coming.
I took a little hike today up the creek looking for owls - didn't see any (but likely, they saw
me
). It was only in the mid-20's (*F), and I had plenty of layers on, but my face was cold.
I
was cold. It's hard to believe that in two mornings it's going to be
thirty degrees colder
.
I hope the horses have grown enough hair!