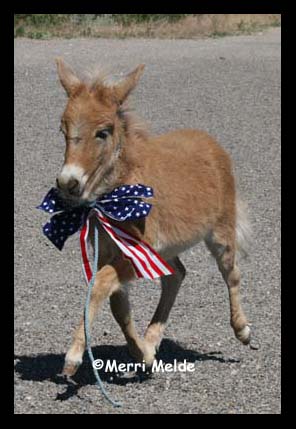 Monday July 4 2011
"People in Owyhee don't go to Parades; here the Parades come to them!" said neighbor Linda, who brought the
Owyhee Menagerie
Parade to visit the homesteads on the crick for the Fourth of July.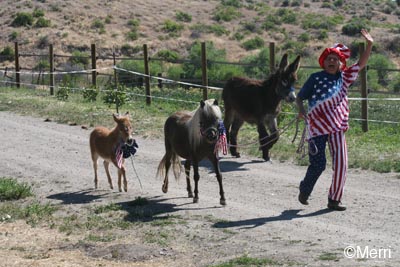 Here comes Goat Dog and Edna!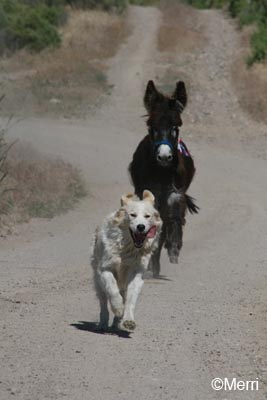 Holler is all dressed up.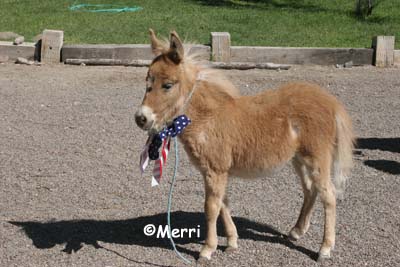 Our horses are not used to Fourth of July Parades!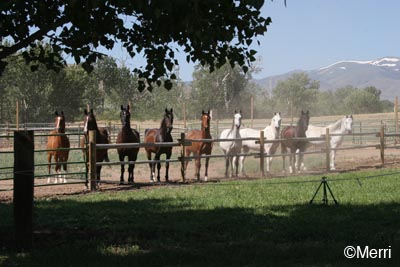 They are especially not used to a flag waving hairy donkey and her Goat Dog pal!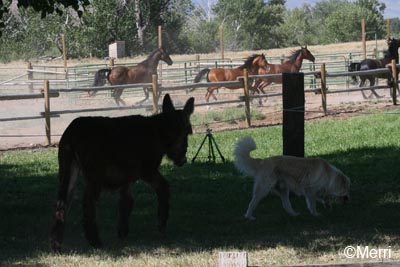 On to the next house.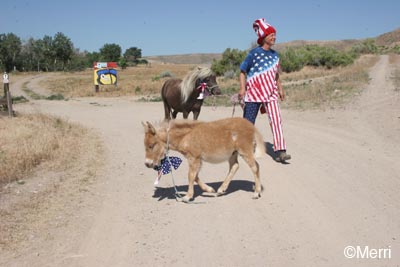 Goat Dog and Edna leave the Parade Route.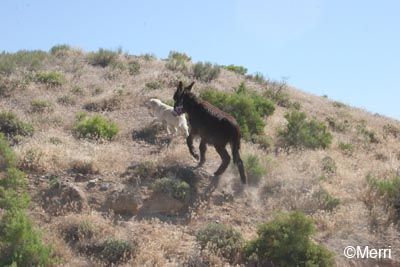 Everybody loves a Parade, even the animals putting it on!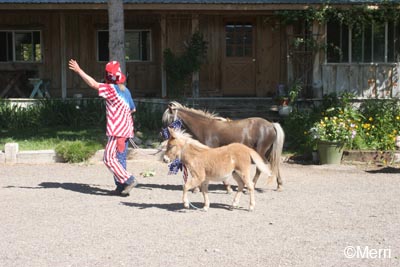 Off the
Owyhee Menagerie
Parade goes, to spread Fourth of July spirit at the next house on the crick.