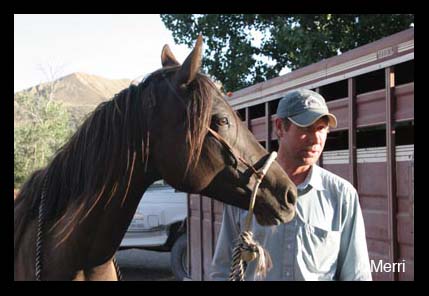 Wednesday July 13 2011
It's been 2 months since the Little Princess Smokey
went to Andy's Boot Camp Boarding School
down the road to get educated.
Andy brought her back home today and showed us and the Owyhee herd her graduation papers.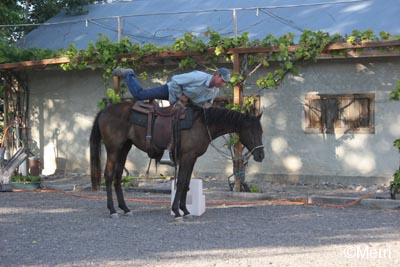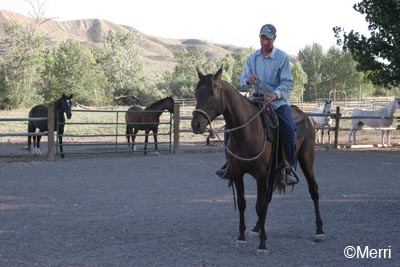 Though she's still green, she moves nicely and willingly and forwardly,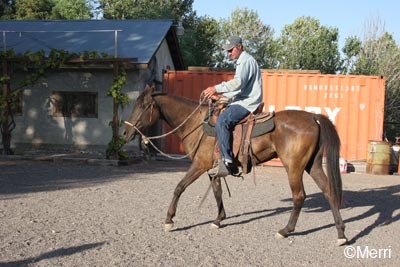 knows how to move off leg and back up.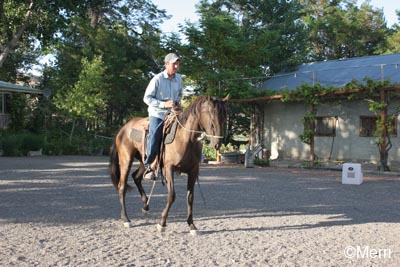 Andy said she was "a bit sting-y" to get started ("it took a couple of days"), and she can be "a little flighty", but that "she wants to please you."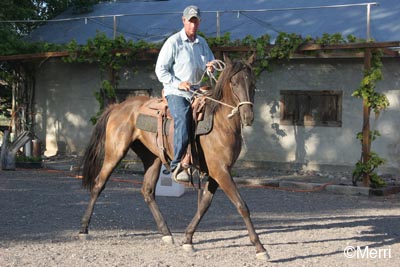 You could see the difference in her eye, too, compared to the day she left here with that stubborn, bug-eyed look in her eye she got when she didn't want to do something, such as load in the trailer. Now her eye was alert, but relaxed, and looking for her next instruction.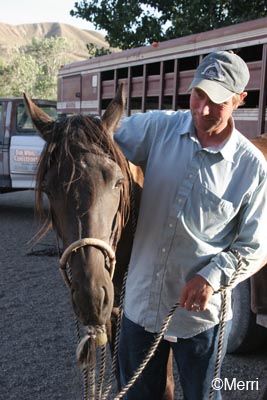 Andy really liked her while he had her. Steph really likes what she sees. It's
so
important to start a young horse right. Andy's the best one around here to do that.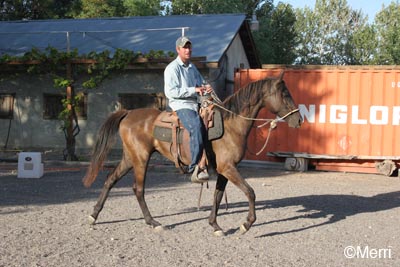 Now school's out for the summer for this young filly. Getting an early education was the best thing for this filly, but she'll get turned out at least a year now to keep growing. But we won't be calling her Princess anymore.
Smokey is all grown up now.