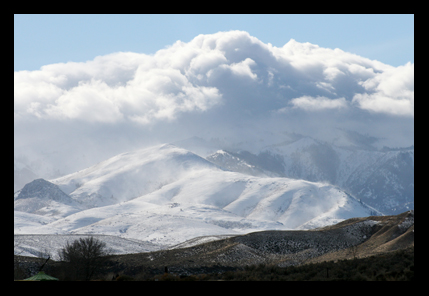 Friday April 2 2010
What do you see in the Owyhee Mountains picture up there? Snow. Cold. Snow clouds. WIND.
We have our first endurance ride of the season here on Saturday! The Owyhee Tough Sucker may indeed be a test of endurance regarding the weather.
NOAH has been saying something like this: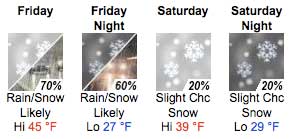 When I went to bed last night I SWEAR Saturday's forecast changed to something like 40% chance of snow, 35 mph wind with gusts up to 60 -
WHAT!?
Surely I typed in the wrong zip code, like maybe the zip code of Antarctica. You know me, I like the cold, but that is a bit extreme. I quickly turned off my computer and denied the whole thing.
This morning the NOAH forecast looks a little better: mostly cloudy with a high of 38*, wind between 9 and 13 mph, with gusts as high as 22 mph, and that after snow and wind, today and tonight. Hmmm.
I think I'll just switch my allegiance to weather.com, which says this: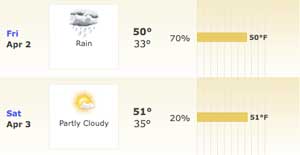 Jose and the Raven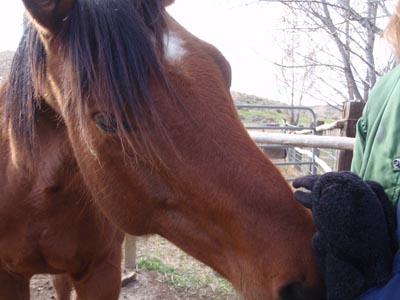 discussed their strategies yesterday.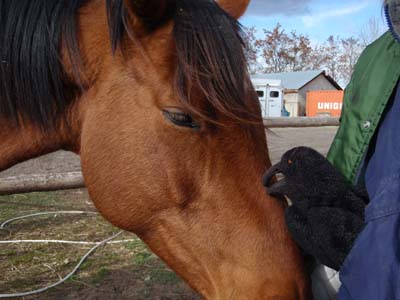 Then Jose took a nap. He's not concerned about the weather.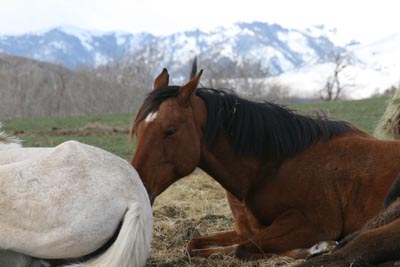 I'm not either, really. I'll just put on layers of clothing.
Many
layers.