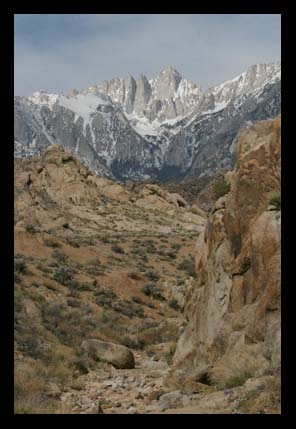 Thursday April 15 2010
I miss the Sierras. I worked in Bridgeport, California (northeast of Yosemite) for 9 summers, and every time I come back here I fall back in love.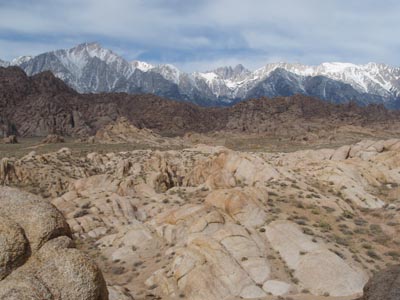 I want to hike up every drainage, clamber up every peak, find the arrowheads and grinding stones, locate the bird nests. It's all one giant magnet that always pulls me back. But there is never enough time.
Friends in Lone Pine have a front porch that looks right up at Mt Whitney (the highest peak in the lower 48 states, at 14,496'. We had coffee this morning and gazed at it. I climbed it with the Raven in 1999.
This morning we briefly visited the Alabama Hills,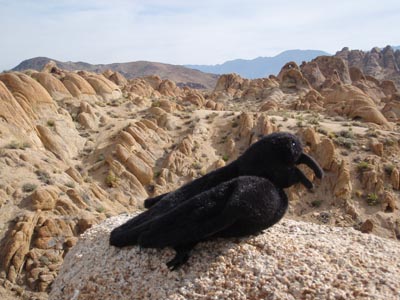 in the Owens valley below Mt Whitney, and above Lone Pine. It's the site of many old movie sets and films (Gunga Din here is one).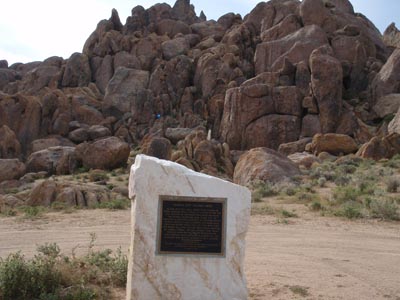 A commercial was filming out there today.
I only had the time for a quick hike with the Raven,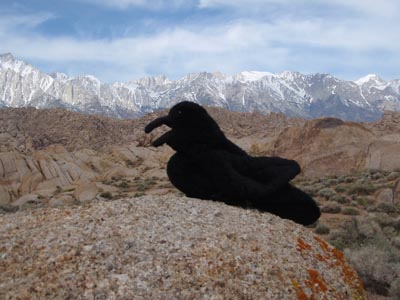 a quick zip through some of the granite and volcanic boulders with their little with caves and natural arches, and spring flowers embellishing the desert sand.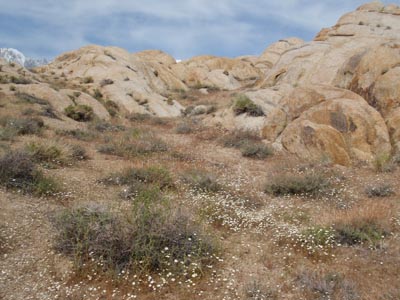 ... and we left. I could come back and spend two lifetimes here hiking everywhere. I hope I get those lifetimes because in this one, there is just not enough time to do everything.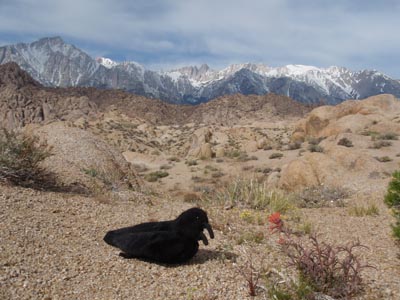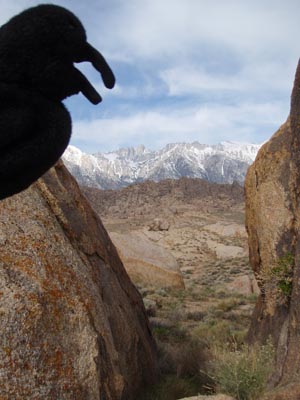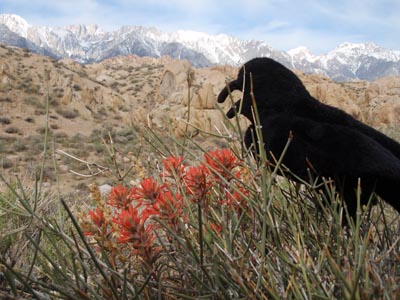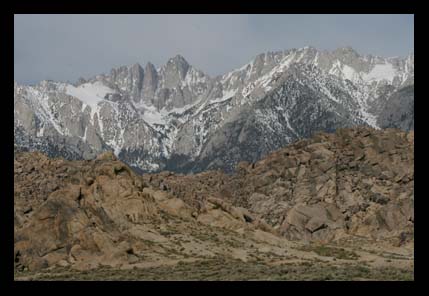 www.endurance.net/merri