Tuesday April 20 2010
I'd just driven up to the home ranch yesterday morning, after two weeks away in California and Nevada, when Carol flagged me down. "Get changed! Karen's coming and we're going riding!"
I parked, unpacked my helmet and chaps and reins, caught and hugged and saddled Jose, and off we went for a ride. It was great to be back in the saddle after one whole day out of it! : ) And it was great to be back on Jose. : )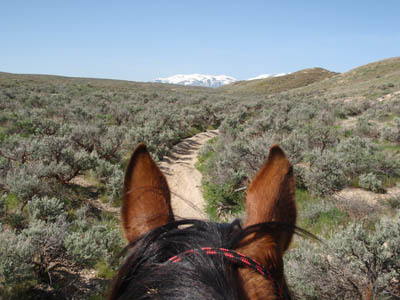 And Jose and his pals Rusty and Suz had a good time on the ride, because the ride was more of a Pig Out than a Work Out.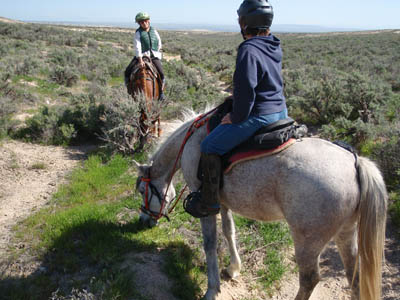 So much grass has exploded out here in the desert in the two weeks I've been away, we just had to give in and let the horses feast a while.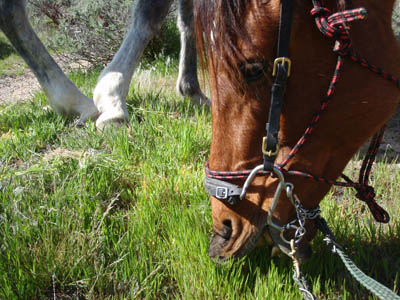 We did at least get a little bit of a workout in on the way home.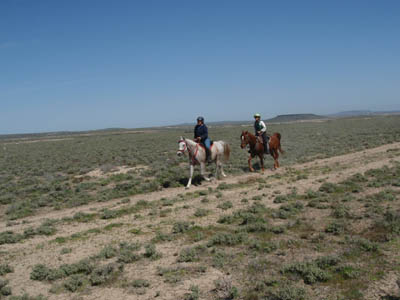 Back at the ranch, I gave Jose a bath, he had a good roll, and cantered off to his herd.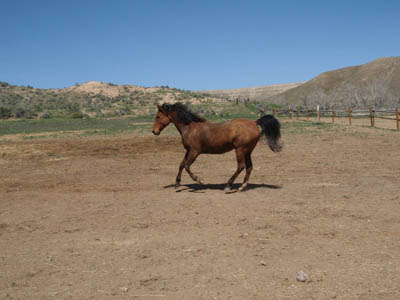 So much more new growth and changes in Owyhee occurred while I was away.
Two babies at
Lost Juniper Ranch
next door: LJ Owyhee Crystal and LJ Owyhee Flint.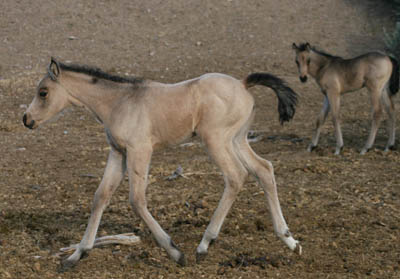 Stoney is on a mission to get back together with his girlfriends. It's that time of year.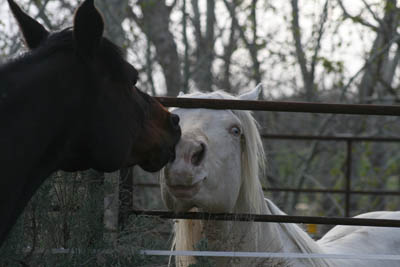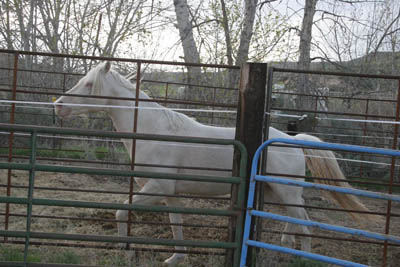 The bird nests on Bates Creek are going great guns!
The eagle is on her nest! The other nests are all occupied, including a Raven nest, 2 red-tailed hawk nests, and this great horned owl nest. I thought I was looking at two adults sitting in the tree, but when I blew up the picture, you can see it's one adult, and 2-3 good-sized babies!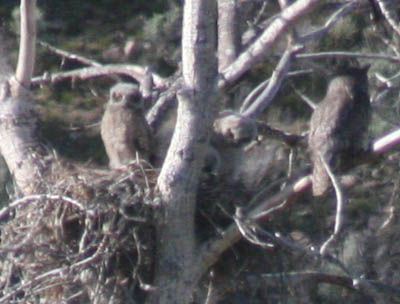 And today, a spring Owyhee storm front is blowing through - cold wind, gusts, rain, hail, thunder, lightning. The wind is howling and whirling about from all directions.
The three Hoodlums in the 'Pen are perturbed at the storm, turning their butts to the rain and hail, putting their heads to the ground, then rolling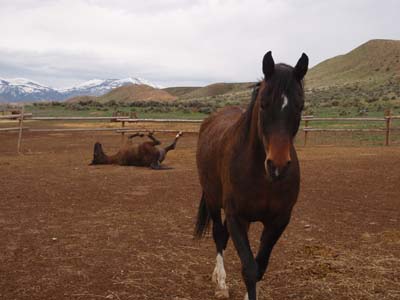 and running about, shaking their heads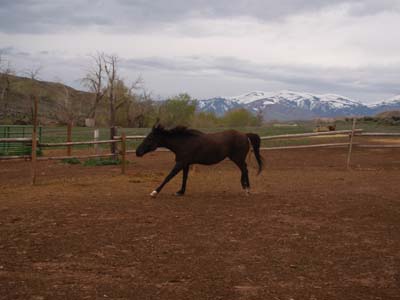 at the sky as if shaking their fists.
The other herd is spinning about like the wind, sprinting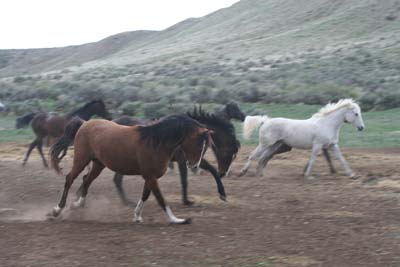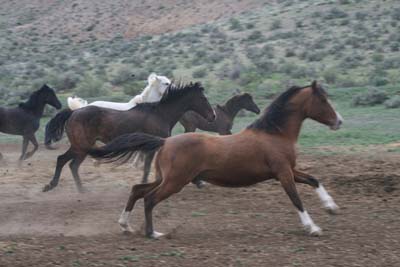 and leaping before the gales, their tails and manes blowing ahead of them and sideways. Leaves fly upward, birds silly enough to try to fly are blown sideways through the sky, and tumbleweeds leap the pasture in a single bounce. A strong gust makes the horses wheel as one and all show the wind their butts.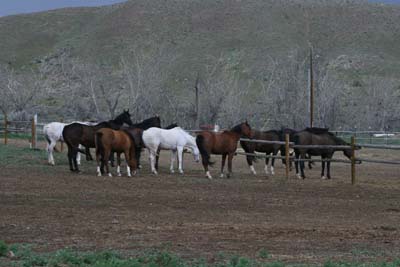 Then they leap off into another whirling dervish.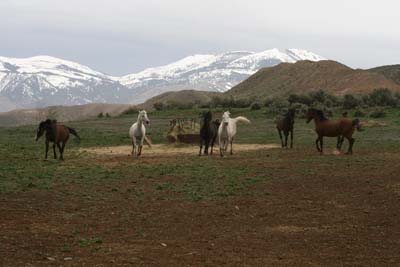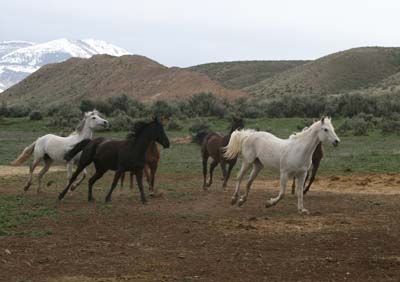 Definitely not a good day to be riding. : )
The newly sprouting leaves and branches sing harmony in the wind, and the wet earth and sage smell sweetly of home.
It's great to be back again.