Tuesday May 19 2009
How do you stay cool on the first 95* day of almost-summer? How do you keep the biting bugs off on the buggiest day of almost-summer?
If you are one of The Others, you stand motionless with the least surface area facing the sun that's beating down, and you try to use somebody else's tail to fend off the bugs.
If you're Jose,
obviously
you walk up to where the sprinklers are going, and you hose yourself down.
You pivot in circles so you get all sides covered,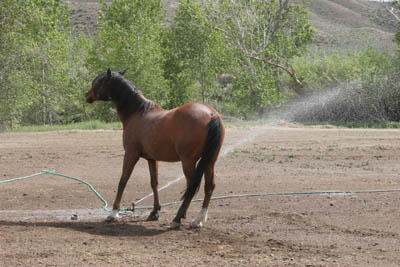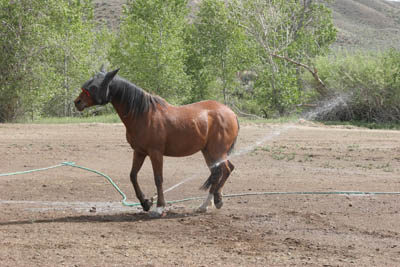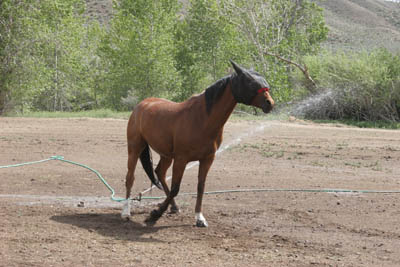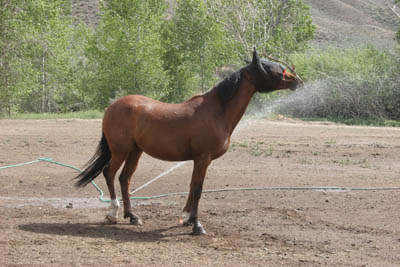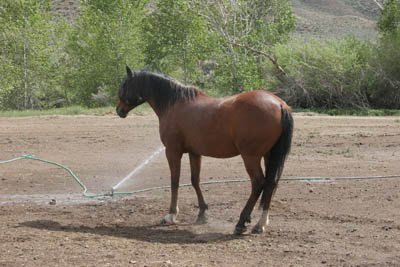 you spray your chest really well where the bugs bite the worst,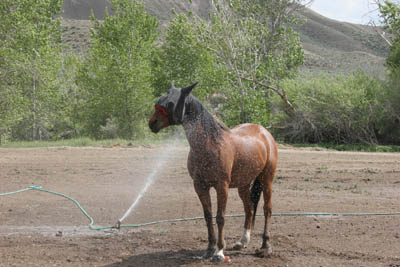 you spray your head,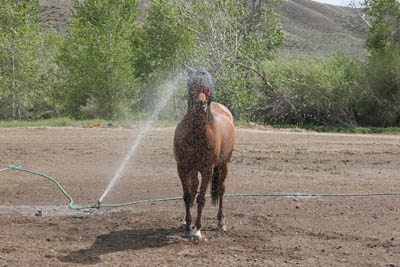 you get your butt,
you spray under your head,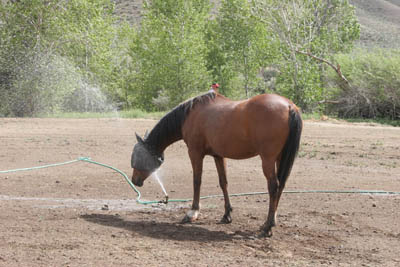 you spray your cheeks,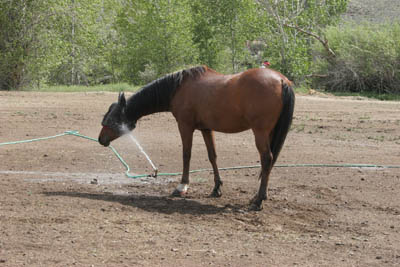 you get one last sprinkle from the top.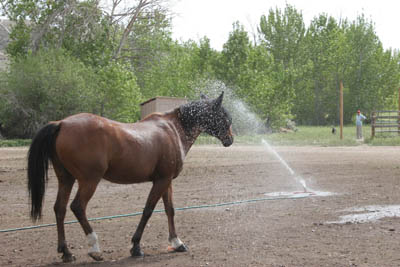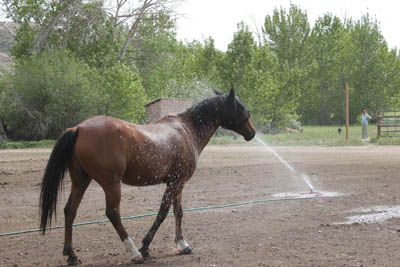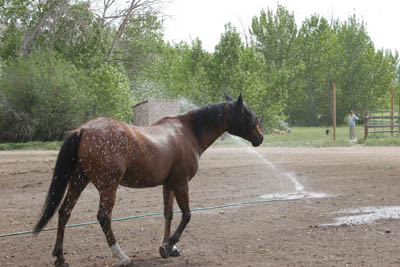 Then you go have a good roll in the dust, so you have a nice coating of dirt and mud that keeps the intense heat and the bugs off.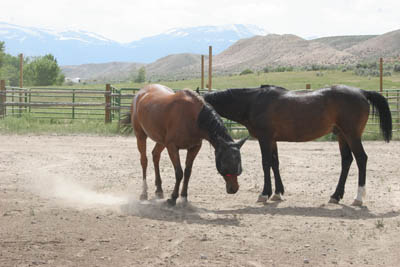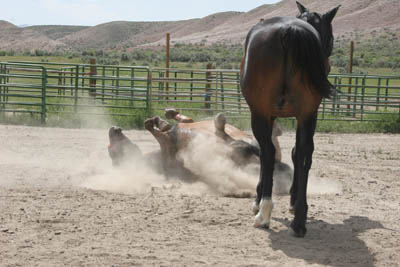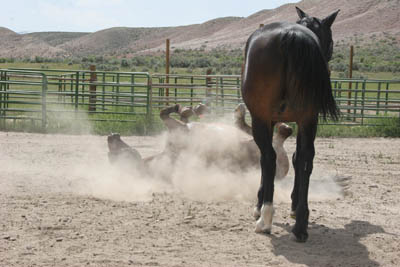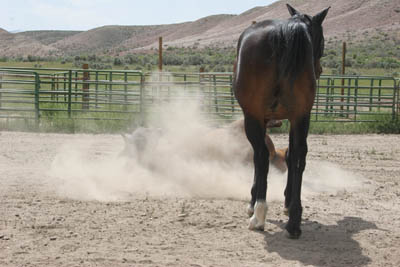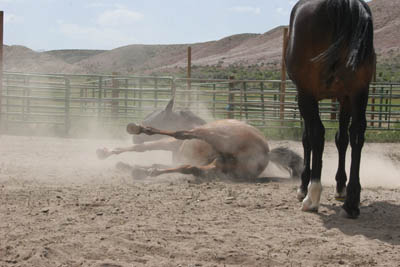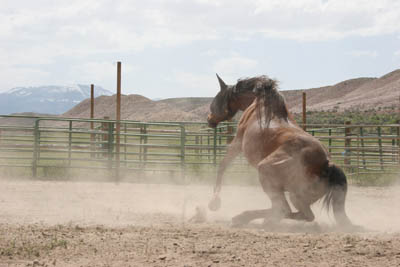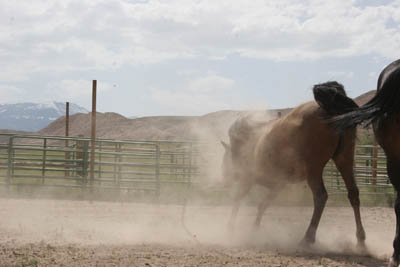 What kid doesn't like playing in the water sprinklers and dirt and mud?