Saturday January 16 2010
When do you like to take your bath? Morning or evening?
Some of the horses here like to take their dirt baths in the morning, some prefer them in the evening.
Stormy gets the dirt rolling this morning.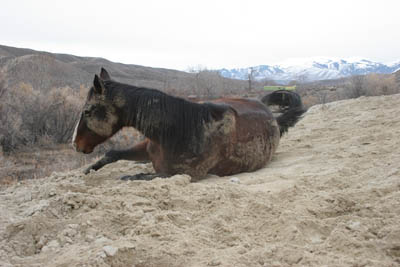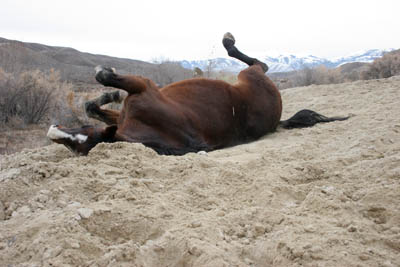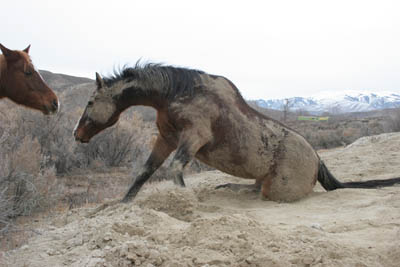 That was great - gotta have another one. It looks so good, the others line up.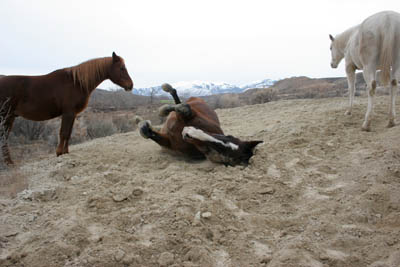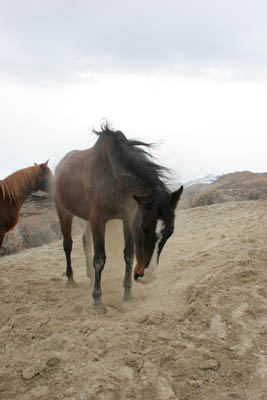 Next?
Mac follows.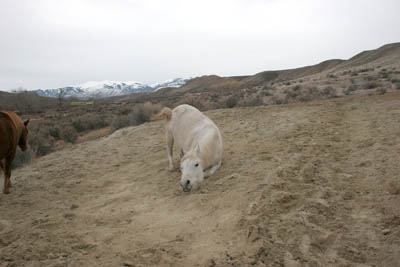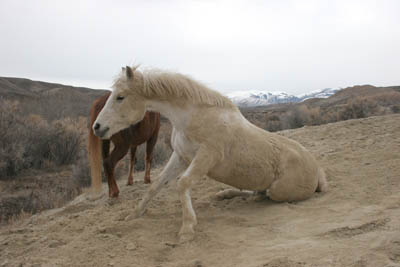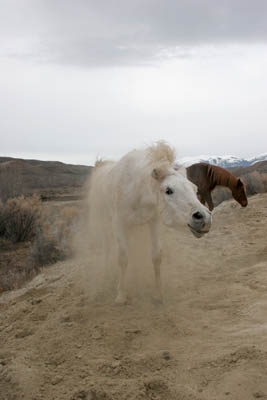 That was so good, he has another one.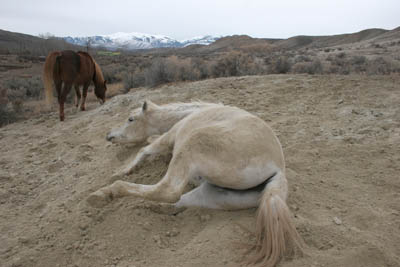 Dirty enough?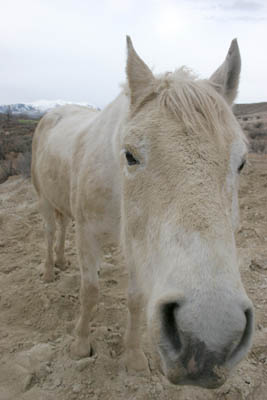 Huckleberry's turn.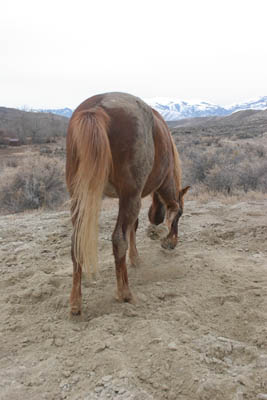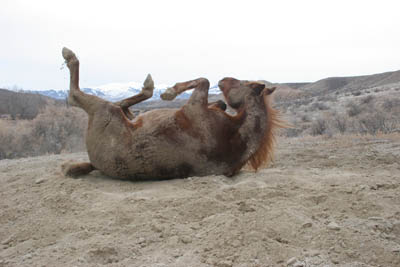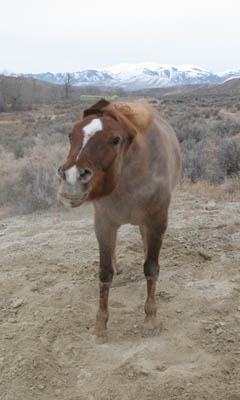 Mac has a third bath, in a different spot, while Jose watches.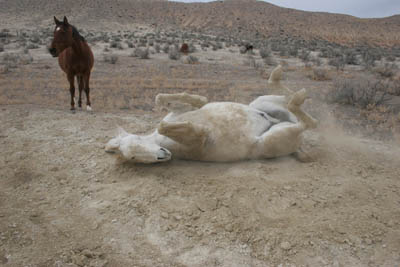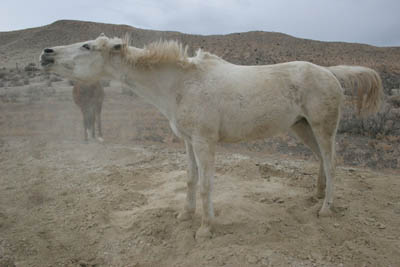 And a fourth one!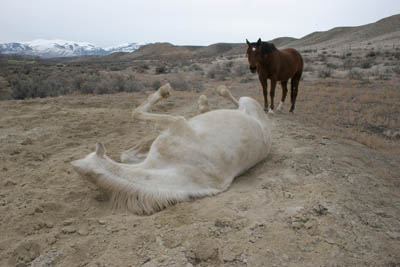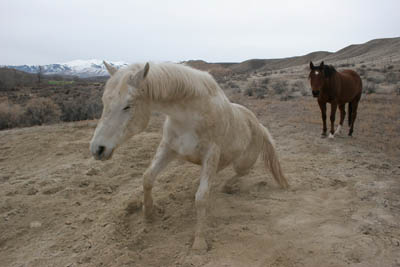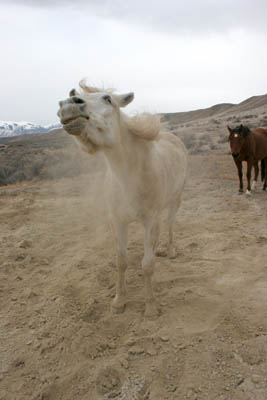 Now the morning bathers are ready to face another Owyhee day.