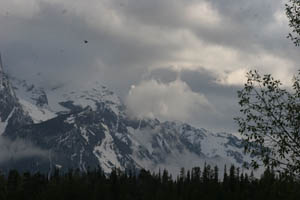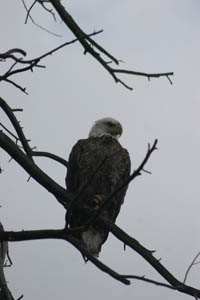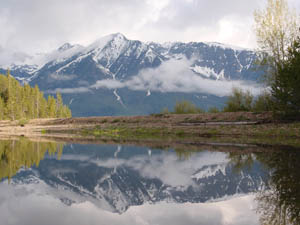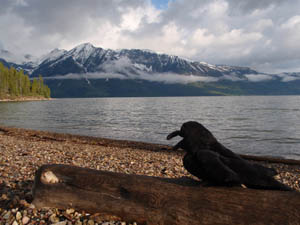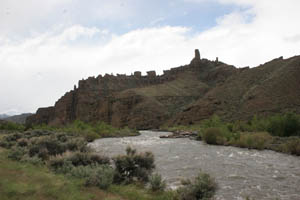 Monday June 8 2009
I've seen a lot of beautiful places, but that drive from the Big Horn Mountains in northeast Wyoming, going west, down into the Big Horn Canyon/valley, to Cody, along the North Fork of the Shoshone River which borders the Absaroka and Bearthtooth Wildernesses to the north, and on into the southeast entrance of Yellowstone, is fantastic. Keep on going down through Grand Teton National Park, and you'll see some of the most amazing and most varied terrain and landscape and geologic features, some of the most gorgeous places anywhere on the planet. I'll put that area up against anything I've seen.
The Grand Tetons emerging from snow and storm clouds just before the sun sinks behind them, with Colter Bay spread out in front of them is nothing short of stunning, no matter how many times you see it. The view punches you in the gut, sucks your breath away.
The sharp smell of the fir and pine forest after a wet snowfall, the pungent odor of the sulphur hot springs in Yellowstone, the iciness of a frozen lake, a crashing river in a deep canyon, the lovely spiraling call of the
Swainson's thrush
in the twilight, a howling pack of coyotes at nightfall - treasures and mysteries begging to be noticed and explored.
The Raven enjoyed the excursion too, though he was somewhat offended by the "Don't feed the wildlife signs" with his picture on it. Ravens have to eat too!
I saw one tourist in Grand Teton walking around with a mask over his mouth and nose. I wanted to run up and rip it off him and yell, "Breathe this in! The purest cleanest healthiest air you'll ever get a chance to breathe! The crisp cold mountain and forest air will cure your ailment!" But I didn't.
After camping in the rain in Grand Teton, I got up early, made a cup of Starbucks over my camp stove, then took a 2-mile hiking trail along the lake. Two miles of solitary bliss: hugging trees, touching the frigid lake, inhaling the intoxicating smell of the wet forest, wincing at the beauty. Sometimes you couldn't tell where the peaks ended and the storm clouds began.
Nothing but me (and the Raven) and a bald eagle in a tree on the lakeshore looking down at me (don't forget to look up, to see what's looking down at you). He was probably drying off, probably thinking about going fishing, but surely he had to be enjoying the scenery too. I'm pretty sure this encounter was also arranged just for me, since I was the only one around to see him.
Then it was time to rush off again - places to go, appointments to keep - but I got a brief glimpse of paradise again.
More of Wyoming
gallery