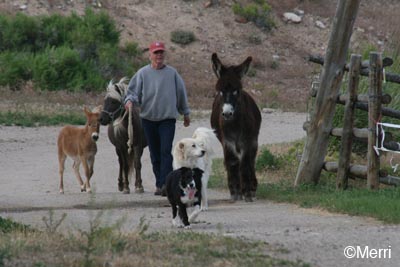 Wednesday June 29 2011
Some people take their dog for a walk every day. How boring.
Neighbor Linda takes her whole Menagerie for a walk (and she only needs one halter!): Mama the miniature horse, Holler her baby mini-mule, Bee the Border collie, Goat Dog the dog, and Edna the donkey.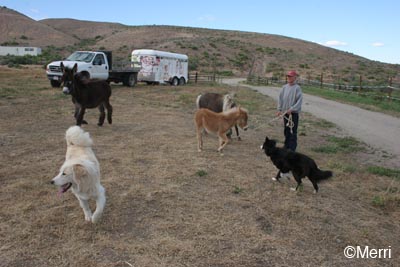 Edna
loves
Goat Dog and she follows him everywhere. They roam Linda's property... and sometimes beyond... and Edna won't come back unless Goat Dog does.
Sometimes the gang comes over for a visit, stays a while, startles the neighbors ("what the hell
is
that!?"),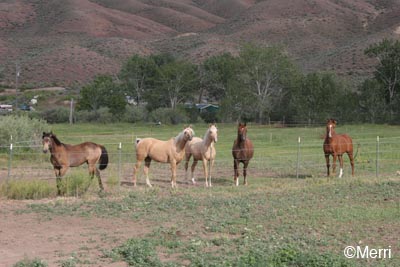 and then they head home.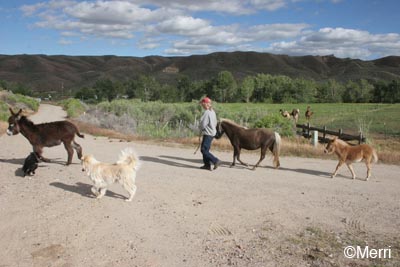 It may seem odd to some people, but Linda and her Menagerie fit right in with us folks on the crick.