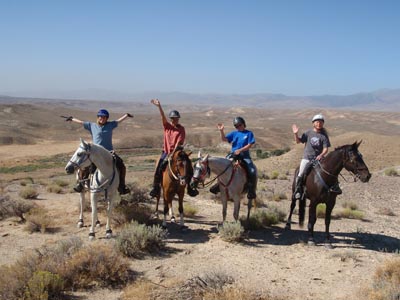 Saturday August 14 2010
9 AM rolls around, and we're heading out for our Owyhee Social ride. Good horses, good trails, good country, good chats, good times.
We've started up an Owyhee drill team.
Note that we've got the right color scheme (white horse, brown horse, white horse, black horse), and we're working on fine-tuning the choreography for our dangerous stunts:
Synchronized rein biting.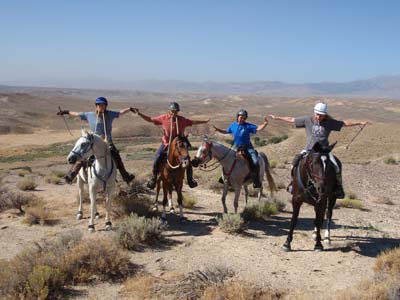 Neck vaulting (the camera missed my handstand on Jose's neck).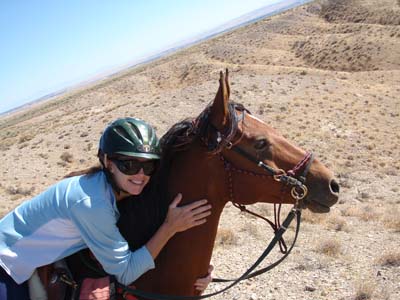 Soon we'll be performing on an Owyhee cliff near you!