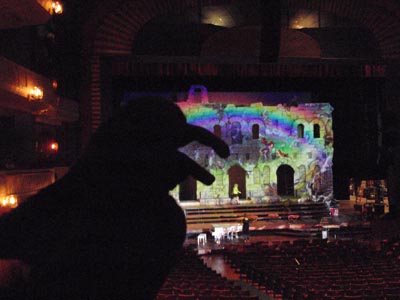 Monday August 2 2010
The magic starts with an empty stage.
Chances are, you've been to the theatre at least once to see a play or musical. You walk into a classic old or a modern new theatre, sit down, watch the curtain come up on the actors on stage, see a good performance, clap at the end, and go home.
But you're missing the best part - the week of pure magic and creativity and conjuring and talent that brings the show all together.
The stage is a blank page when the signs go up on the billboards,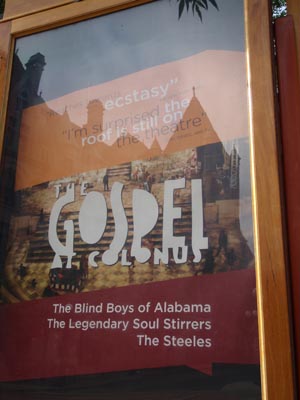 and the posters plaster the pillars around town.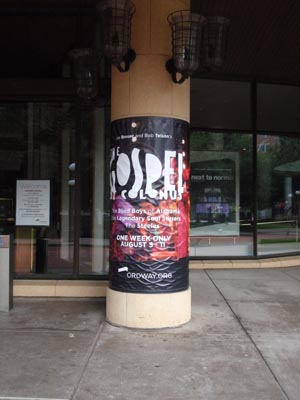 But in a day, the stage has been transformed into an old Roman theatre ruin...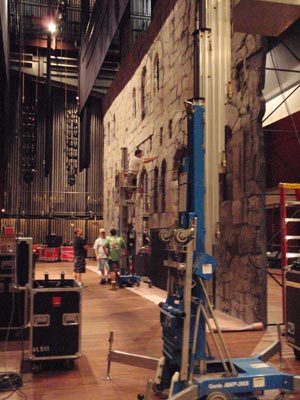 and around it lights are rigged and focused, the last hammers pound the last pieces of set into place;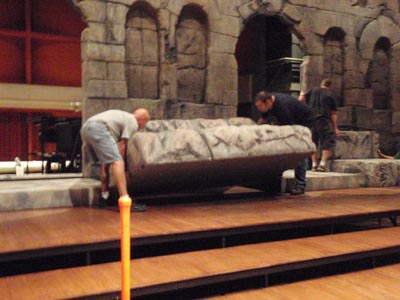 the sound gear is placed and patched together and cables laid; the lighting designer focuses the lights and the sound designer starts piecing together the puzzle of the microphones, cables, and mixing board: IPCs, parametrics, third otaves, matrices, banks, layers, subs, channels, VCAs... all the ingredients that will enhance the glorious sound that will emanate from the golden vocal chords of The Steeles, the Twin Cities' choir Triad:4Christ, the Soul Stirrers, and the Blind Boys of Alabama, and actors and actresses from around the country.
In my alter life, I'm a theatrical sound engineer. This week, the magic is transforming the stage at the Ordway Theatre in St Paul, Minnesota, into an old Roman theatre, for
The Gospel at Colonus
.
This fancy new digital soundboard, which I've never seen before is overwhelming and I don't understand but a smidgeon of it (I'm a horse person!!) - but somehow my fingers and ears will remember how to mix the show by Opening Night (Thursday).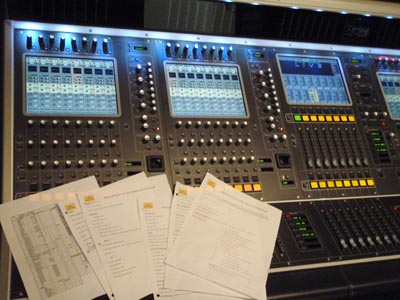 We start rehearsals tomorrow. The sound will be fine-tuned and the lights fine-focused and the performances of the actors and singers fine-honed.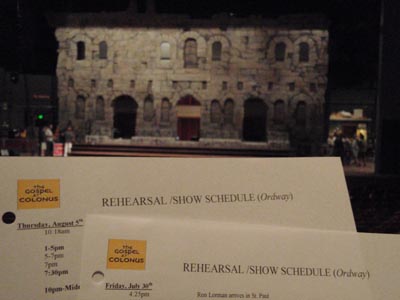 For these couple of weeks, there's no fresh Owyhee air, no sand between my toes, no manes to bury my nose in, no soft horse lips to smooch, or muscled necks to hug, but it's another spellbinding world I'm thrilled to have another foot in.