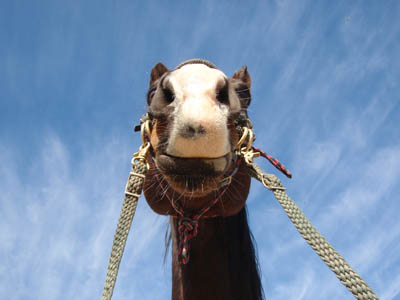 Monday October 26 2009
It's a national pastime, isn't it? Going out for a drive to see the fall colors.
Here in Owyhee, to get your taste of fall, saddle up your beloved horse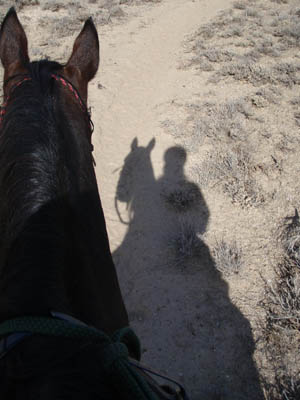 on the perfect October autumn day, and take a ride.
Up on the flats toward the mountains;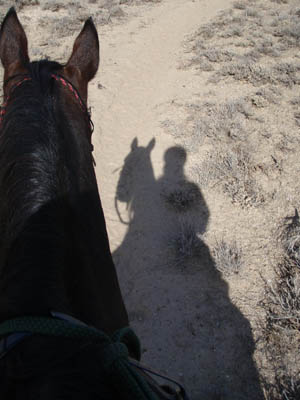 down into Pickett Creek canyon
where the cottonwoods are golden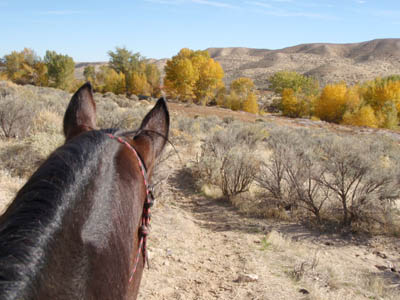 and the quail bush shouts in red, crimson, scarlet, maroon, sangria, burnt orange, rust.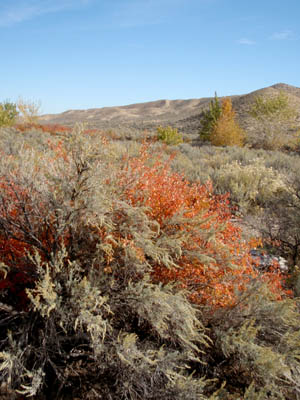 Your horse cruises along, stops to pick at new green grass from last month's rainstorm; cool autumn breezes hinting of winter finger through your hair and tickle your nose.
Nature sightseeing on a perfect cool fall day in a beautiful country on a most beautiful horse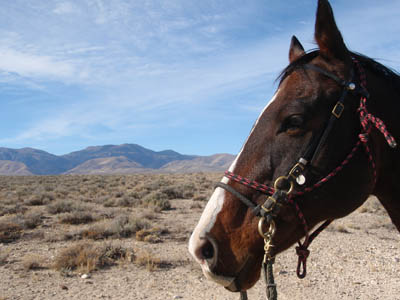 (and, first post-busted-rib ride) - the perfect taste of fall.