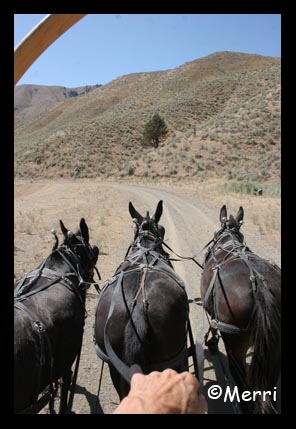 Sunday August 28 2011
...get to drive a 3-Mule Team pulling a covered wagon over the original Oregon Trail!!...
There will be more about the
adventures of Rinker and Nick Buck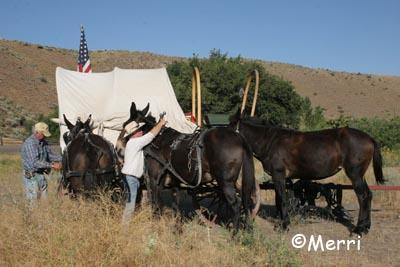 and their near-2000 mile journey, driving their 3-mule team pulling an old restored covered wagon, over the Oregon Trail from St Joseph Missouri (they left May 14th) to Pendleton Oregon, where they'll end up for the Pendleton Roundup September 14-17.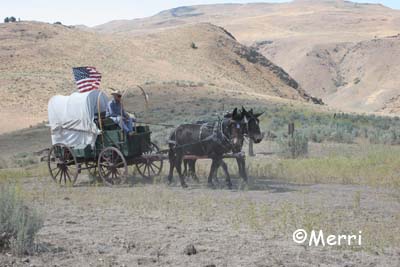 More, that is, after my foray with Steph and Regina back to City of Rocks and the Albion Mountains to scout more trail for
next year's City of Rocks Pioneer Trails Endurance Ride!