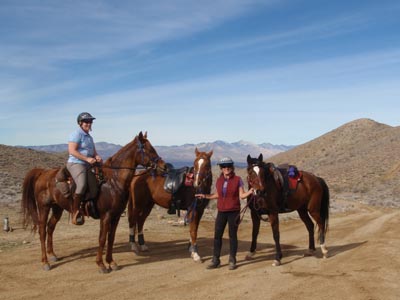 Sunday January 16 2011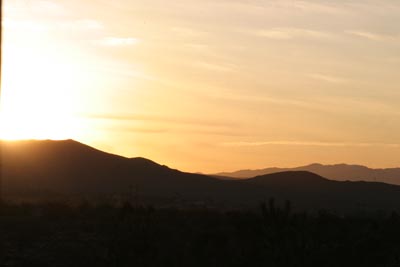 The skies glow as evening comes to the Mojave Desert of Ridgecrest, California.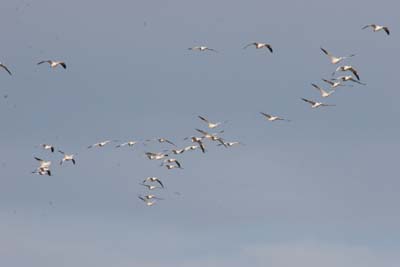 The snow geese hit the skies by the hundreds, honking and squawking, flying in Vs to find the best spots in the desert to sleep, after dining on the grass that's sprung up from the winter rains.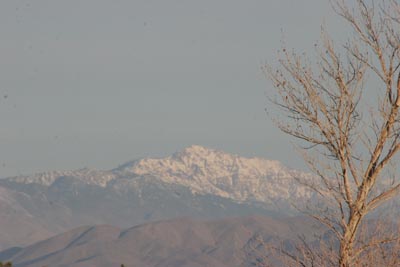 As morning light reaches the snow on the Sierra Nevada peaks, we haul out to the Garlock road and get dropped off,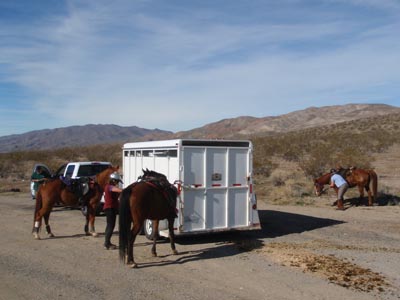 and ride up and over Laurel Mountain (with the big golf ball radar station on top), 15 miles back home.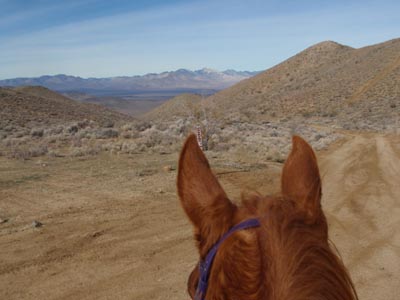 I'm riding Gretchen's horse Kav, who I'll ride in next weekend's 50-mile Fire Mountain ride.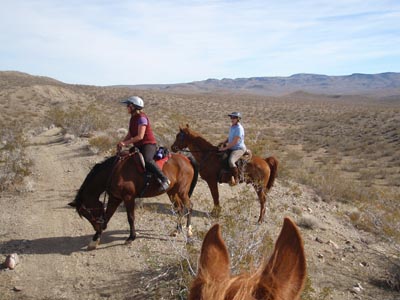 Gretchen's on her horse Spice, and Wendy (from Cool, CA) is riding her handsome young gelding. We make our way up the shoulders of Laurel Mountain, the horses working up a sweat in their long wooly coats, even as we pass a few remnants of ice and snow along the trail.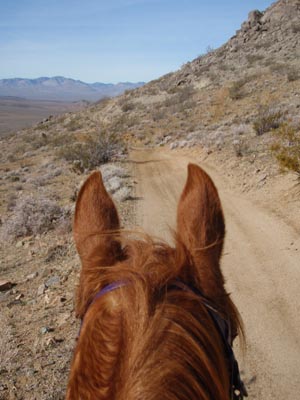 We all cool down on the top, before we start winding back down off the hills, and we cross the highway and join my old stomping grounds of trails that I once named. Here is Maggie's Trail, where I used to gallop a horse named Maggie. We cross Fadwah's Trail and Ross' Trail (both named after 2 of Jackie's old endurance horse). We pass Stormy Summit North, East, and West, where my retired Thoroughbred racehorse Stormy learned how to go out on the desert trails by himself.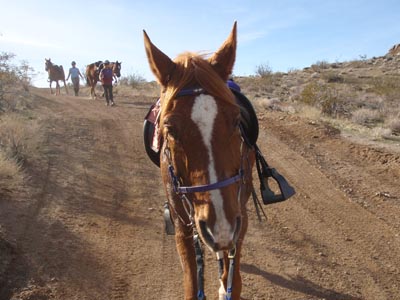 It's been a month since I've been in the saddle, and my muscles are feeling it, but it's great to be back on a horse with friends on old familiar trails.