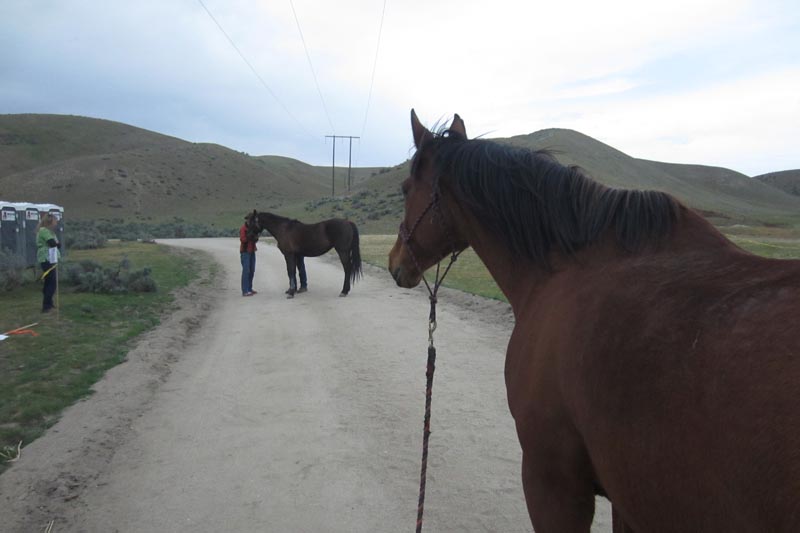 Saturday April 23 2016
Well, it didn't all go quite as planned. Layne Simmons and her husband Phil, and family, and friends, put a lot of work as a new ride manager into reviving the retired/passed on Eagle Canyon (formerly Eagle Extreme) ride north of Eagle, Idaho. Every ride manager knows, and most endurance riders know, at least an inkling of all the work she did planning, interacting with generous land owners who let us ride on their property, measuring and marking trail, arranging volunteers, preparing food and awards.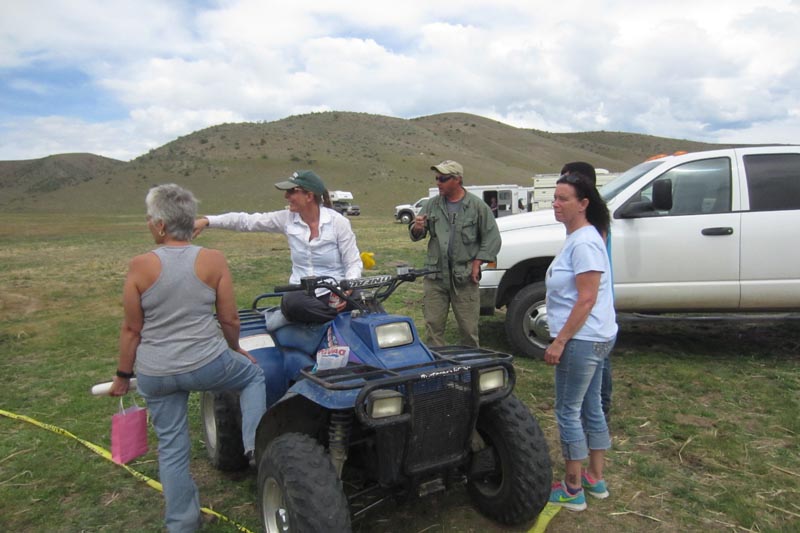 Everything was all ready for the April 23 ride.
And then the weather happened.
Five of us Owyhee'uns from up the Crick headed to Eagle on Friday, with lots of clothes packed for the predicted rain and wind that would probably hit. No problem, we've ridden in rain and wind before. Junior Sarah flew in at the last minute from Seattle to ride her horse Dessie with Aunt Connie and DWA Saruq. Carol brought August; Steph would be riding Smokey, and she gave me the honors (pressure??!!) of riding Jose Viola, who is sitting on 3,985 miles. Completing this 50 would vault him over the 4000-mile mark. No pressure, really, for me and The Raven. Jose is an easy dream ride.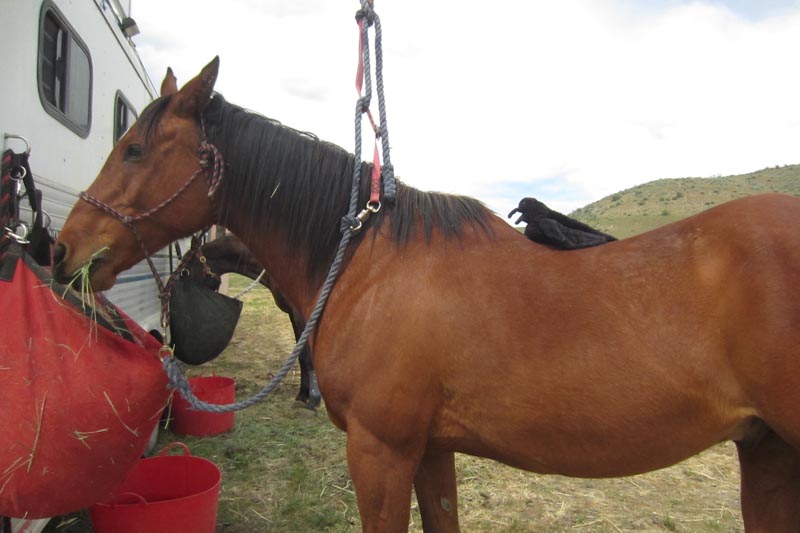 We all vetted in Friday under intermittently dark waves of clouds, but it never rained. We all hoped it would just hold off. We couldn't get cell reception to check with NOAA again, so, no worries. We got things ready for the morning, and put blankets on the horses, just in case. I laid out my rain clothes for the morning. No problem.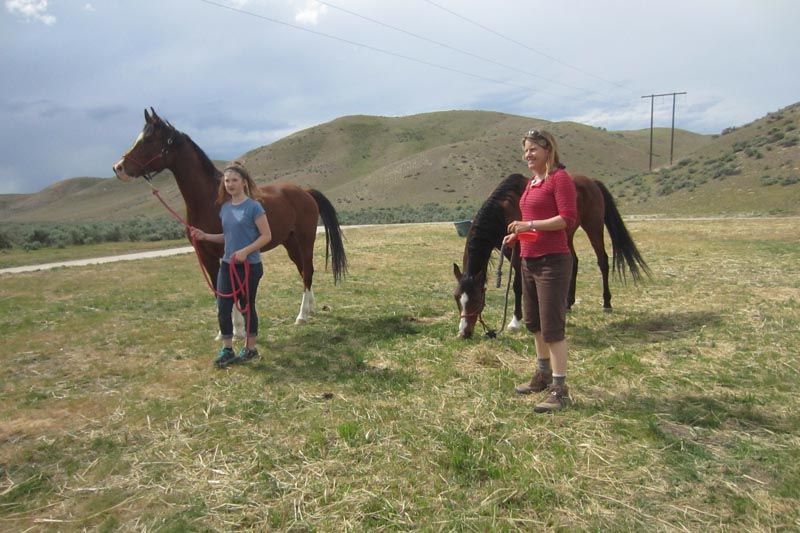 It did start raining during the night. It rained and rained, and the only time it stopped raining, it dumped. By the time we got up to get ready for the 8 AM start, it was still raining, cold, starting to blow, and horses were all shivering wet chickens under their blankets.
It wasn't the cold and wind for this Ice Princess that made me not want to ride. It wasn't the wet fuzzy-seated saddle my butt would sit in, because that would warm up and dry out soon enough. There were plenty of other factors to think about. We drove all this way, and of course we should ride. We are tough endurance riders, so of course we should ride. We are experienced endurance riders, so of course we should ride. Our horses are fit, of course we should ride. If we backed out, that would be a blow to Layne and all the work she did for the ride.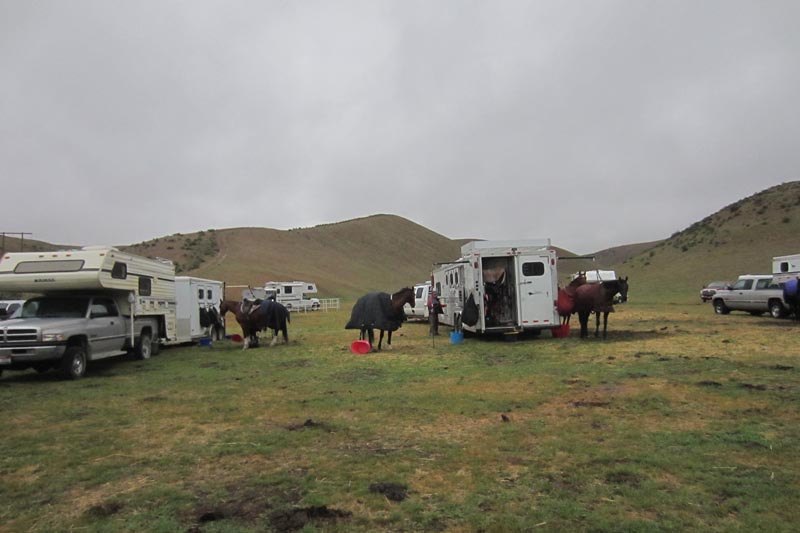 All of this factored in, but ultimately it was the footing I was worried about. I've ridden in mud, and I'd just as soon avoid it. It just takes one slip, and your horse can be done. 
But we weren't the only ones considering not riding. A lot of people crowded into Layne's trailer in the morning, discussing options. She could delay the start an hour - though that wouldn't change the trails at all. She could, by the rules, delay the start for 24 hours. But while that would give the trails time to dry out with the big winds coming, that wouldn't help her numbers any, since most people had to leave at the end of the day or by Sunday morning anyway.
We felt really bad for Layne, after all the work she did, but in the end, for us, we felt it was in the best interest of our horses not to ride. There are more rides. Jose is not in a hurry to get his 4000 miles. August is getting older. Smokey is still young, with plenty of miles ahead of her.
Sarah was bound and determined to ride no matter what, so she and aunt Connie went out on the 50, prepared to take it as slowly as necessary, while Steph and Carol and I played cards (Hate Your Neighbor) in the trailer, visited with the other people hanging around camp, and waited for Sarah and Connie to come in off their first 25-mile loop.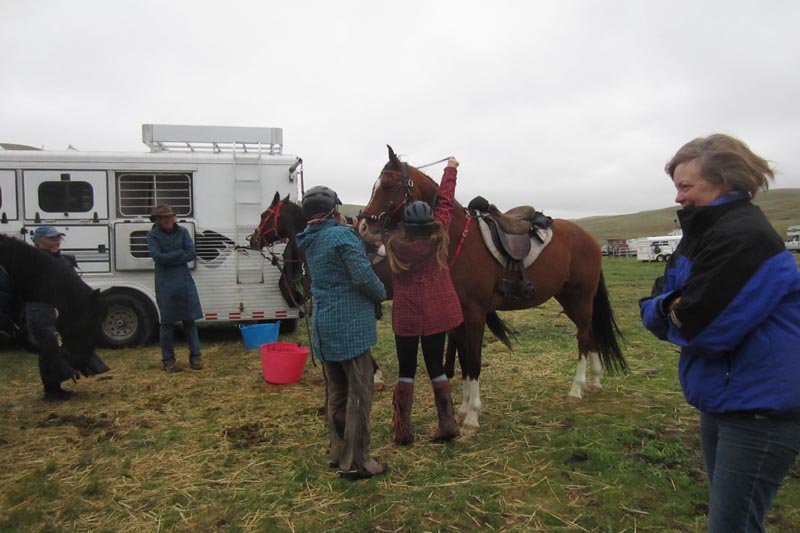 They took over 5 hours for that loop, having to negotiate some slick hills and boggy spots carefully, but so far so good. They'd continue onward. Carol stayed to wait for them, while Steph and I packed up and hauled Jose and Smokey and August home, to wait for another day, another ride.
Things don't always work out as you plan in endurance, but we felt confident we made the right decision for us.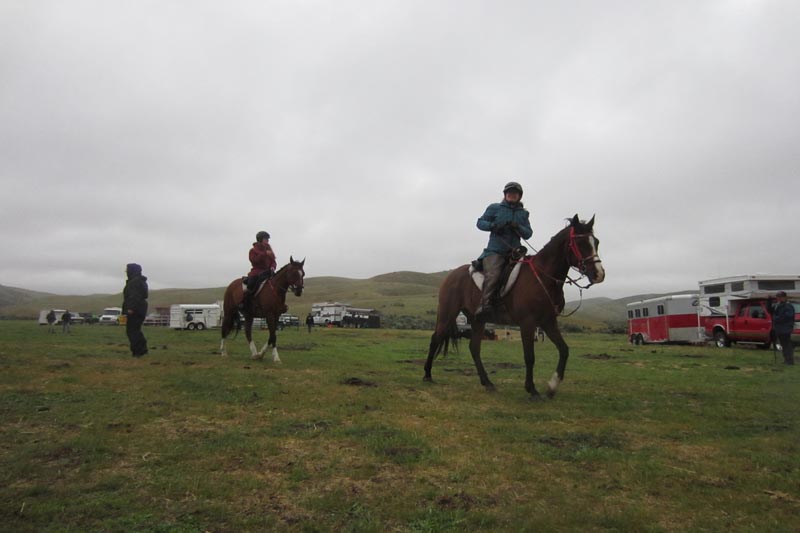 15 riders started the 50, with 9 finishing. Lynne Frederickson won on Tezero's Taconite, with ride manager Layne finishing with her in 2nd on Royal Image, perhaps a slight consolation for the weather. Tamara Basinger and HHR Jammazon finished 3rd and got Best Condition, their second in a row. Three riders at or near the front at the halfway point pulled (one Rider Option and two Lame), and one was sadly lame at the finish. A couple of others pulled as Rider Option.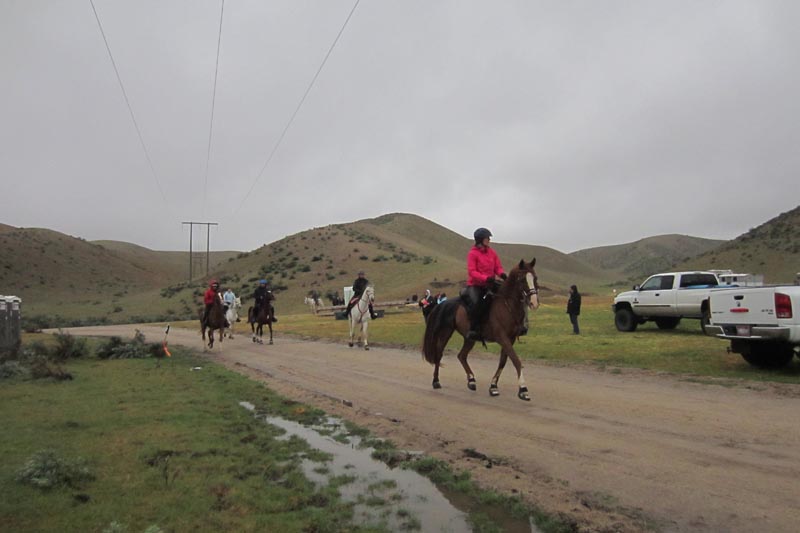 9 riders started the 25, with 7 finishing. Jill Haunold on Penny's Isabella finished first and got Best Condition.