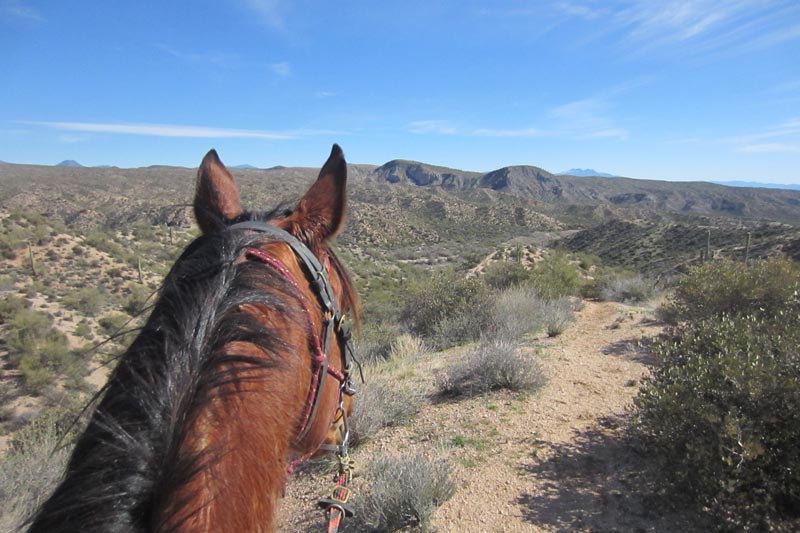 Tuesday February 9 2016
Ride along the myriad Camp Creek horse and hiking trails in the Tonto National Forest in Arizona's Sonoran Desert, and you might feel like you're being watched by ghosts of the past.
If you look to the hilltops, you might catch a glimpse of remnants of the Sears-Kay Ruin of a Hohokam village from 900 years ago. The Hohokam were ancestors of today's Pima Indians.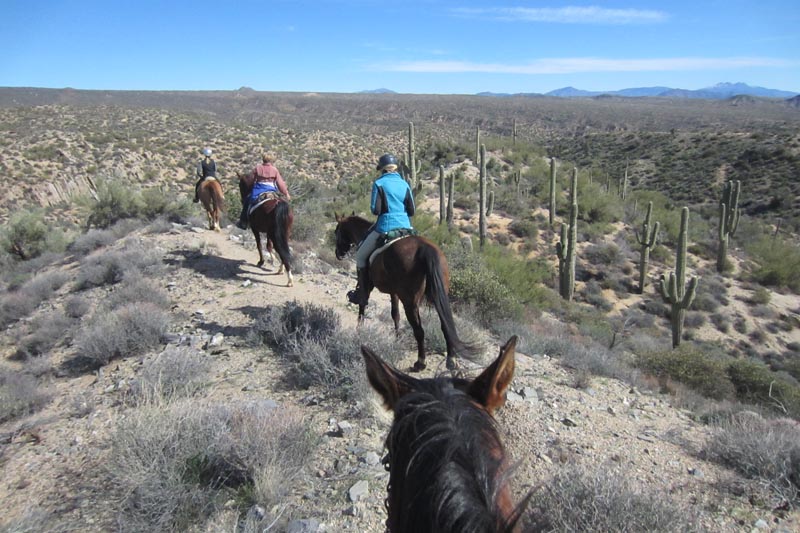 The Sears-Kay Ruin (named, ironically, after the white settlers who came in 1887) is just one of a series of hilltop villages built of wood and stone and occupied between 1050AD and 1200 AD in the Phoenix basin, with multiple rooms, courtyards, and defensive walls.
The ruin sits above and between a spring-fed wash to the east and Camp Creek - a permanent stream - to the west.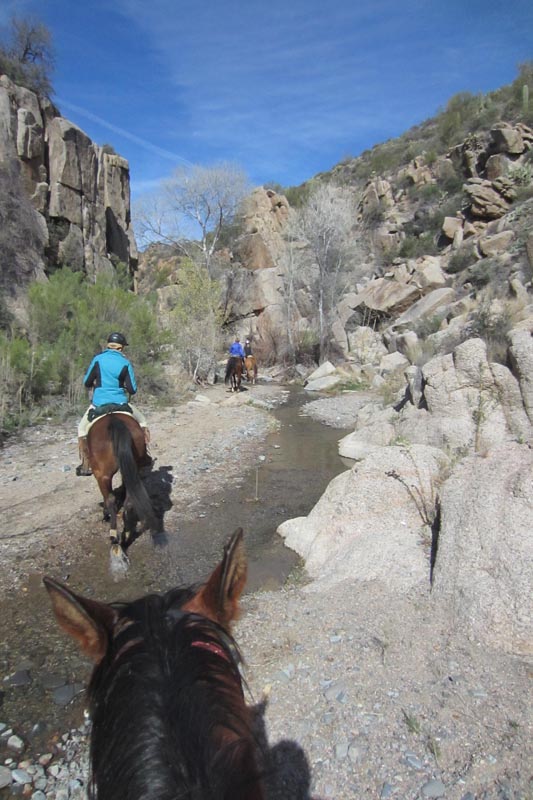 Corn, squash, and beans were grown on flood plains along these creeks. Agave was grown on the slopes. The Hohokam diet was supplemented by the cactus we rode through: saguaro, cholla, prickly pear, and mesquite.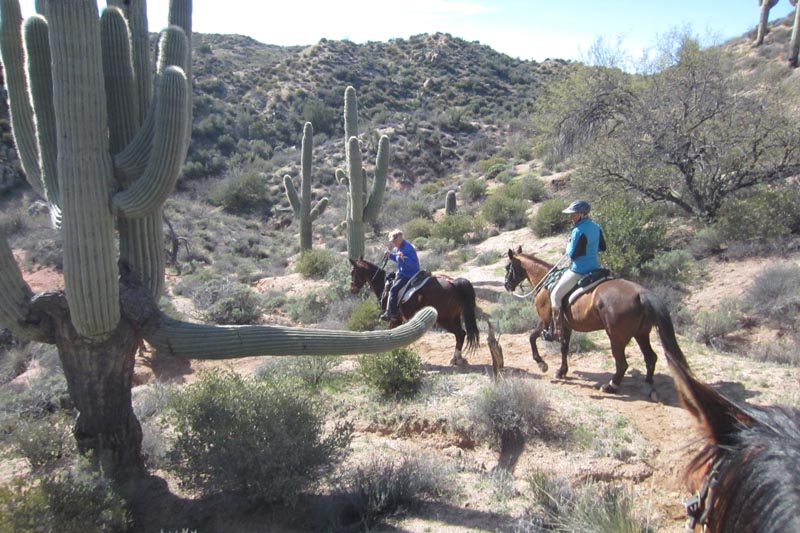 Deer, rabbits, and mountain sheep also provided variety.
Jose loved to stop on the high points and look at the scenery I'm sure he could sense the ghosts of the Ancient Ones.