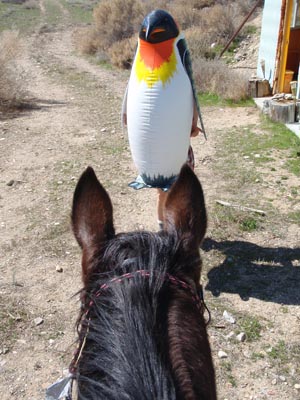 Saturday April 2 2011
It's not often you see a penguin out in the Owyhee desert. Certainly not one as big as Pierre.
For all the hanging around Arabians that Stormy (Thoroughbred ex-racehorse) does, he doesn't spook at much. In fact the only real thing he gets scared of is when he's too far out on his own on a ride and he realizes just how far he is. As for tarps, flapping plastic bags on bushes - things that a lot of Arabs would spook at, Stormy remains unfazed (anything like that might be associated with a carrot).
A penguin - now
that
got his attention, especially when it looked like it was moving towards him by itself.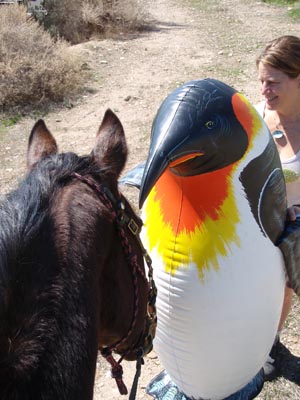 But when he saw Connie behind it,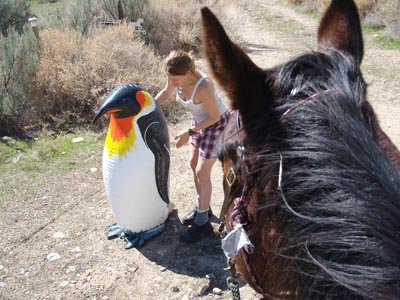 and as he heard my reassuring voice on his back, and felt my reasurring hand, he willingly approached,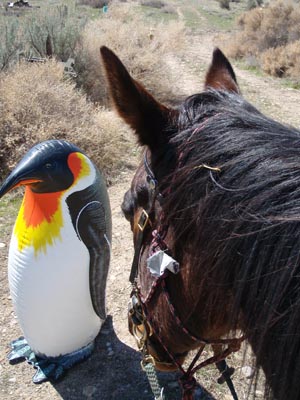 and became acquainted with Pierre of the Desert.
It will be another good training tool for the Owyhee herd.