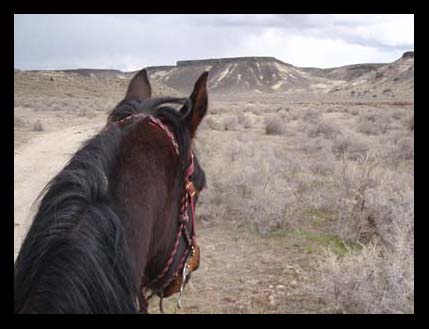 Sunday March 19 2011
Blue and gray Owyhee spring rain and snow showers dance around and dwarf three little figures on horseback making tracks in the sand. The hoofprints leave Rye Patch and follow deep twisting washes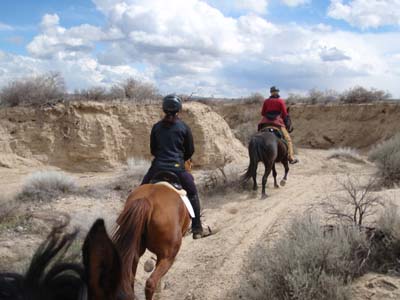 and old jeep roads to the Snake River,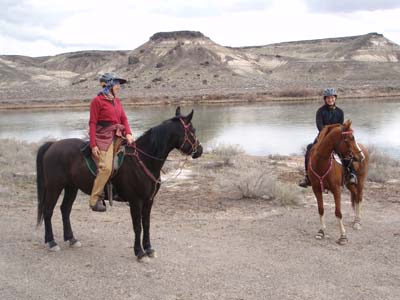 along the Snake around Wild Horse Butte, and over old wagon tracks along the Oregon Trail back to Rye Patch. One might want to avert one's eyes from the darkest blue bubble clouds that just might conceal little lightning bolts, and instead focus on the lighter gray clouds, or the white snow showers in the Owyhees, or the slips of blue sky to the east.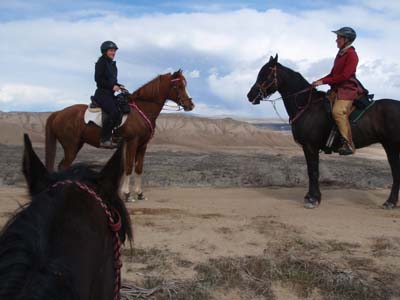 The only wild horses seen this day are Superhero Batman, and the Old Man Rhett, who, necks arched and legs churning and manes flapping, want to sprint much faster than the 11 mph we are averaging. They leave two riders with cramped hands and sore arms.
Superhero Batman is uncharacteristically spooky and cranky,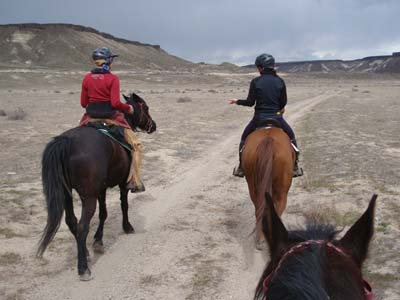 pinning his ears and making faces at the mare Replika, a bit unnerved at the fact that she is not impressed with his Super Powers. She rolls her eyes at both the boys' antics and she keeps up with them just fine, with no theatrics.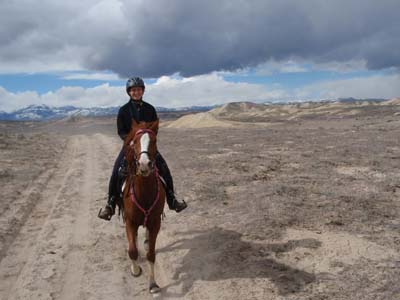 It's a good brisk 15 mile springtime workout for horses and riders.