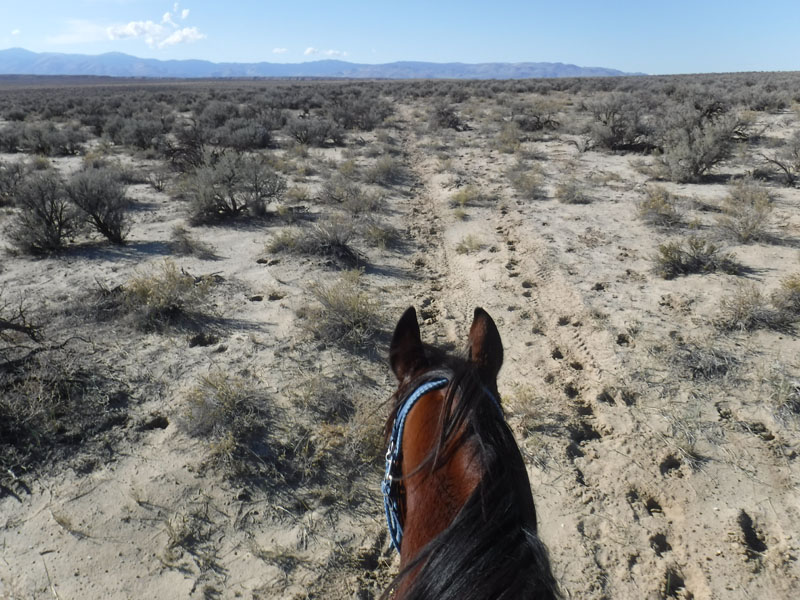 by Merri Melde-Endurance.net
Wrapping up with the last ride of the season in the Northwest region: the Owyhee Halloween ride in the desert of southwest Idaho.
Good people, good horses, great weather, great trails, a bunch of good costumes, and a fun time.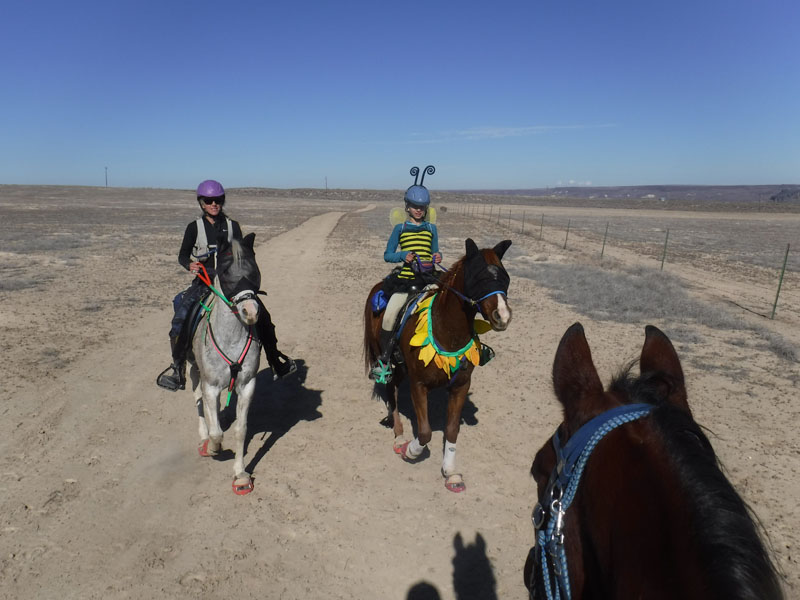 Junior costume winner Neve Pruzan on Kismet Bolero!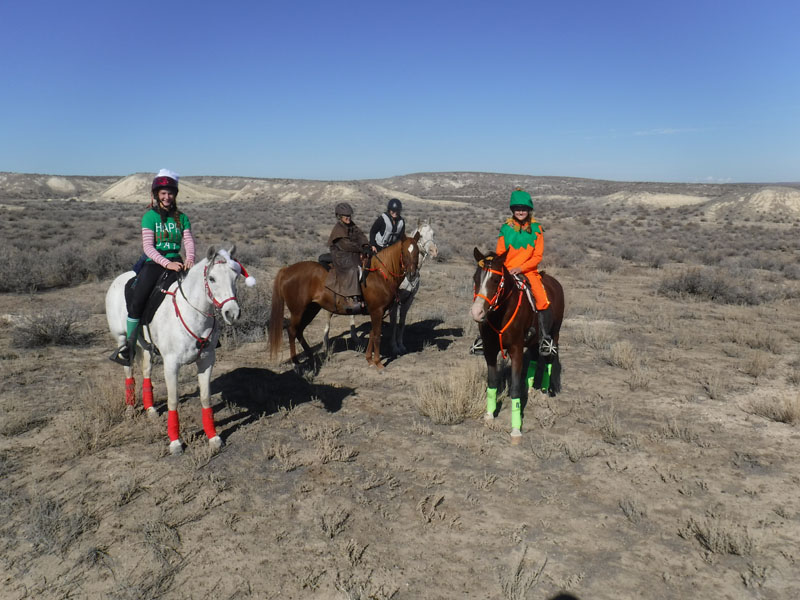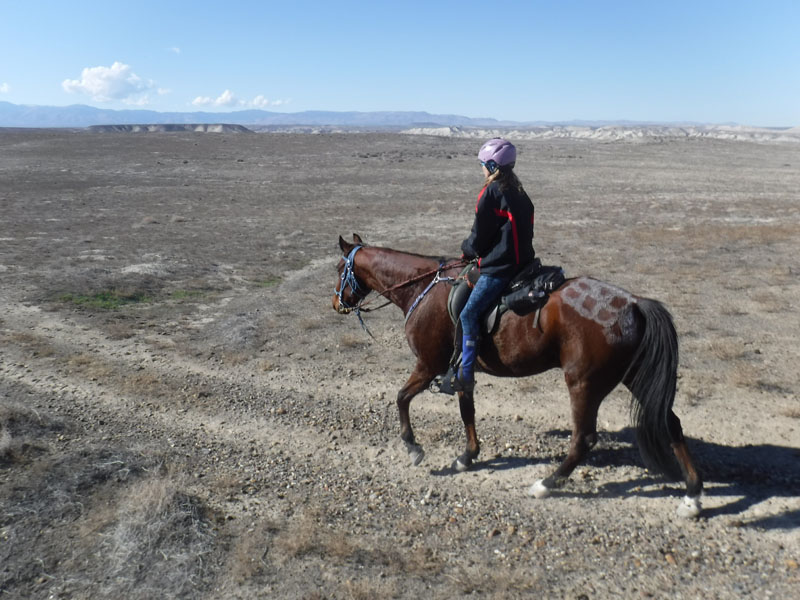 Willie was supposed to be an Appaloosa/Standardbred, but I didn't do a very good job on his spots!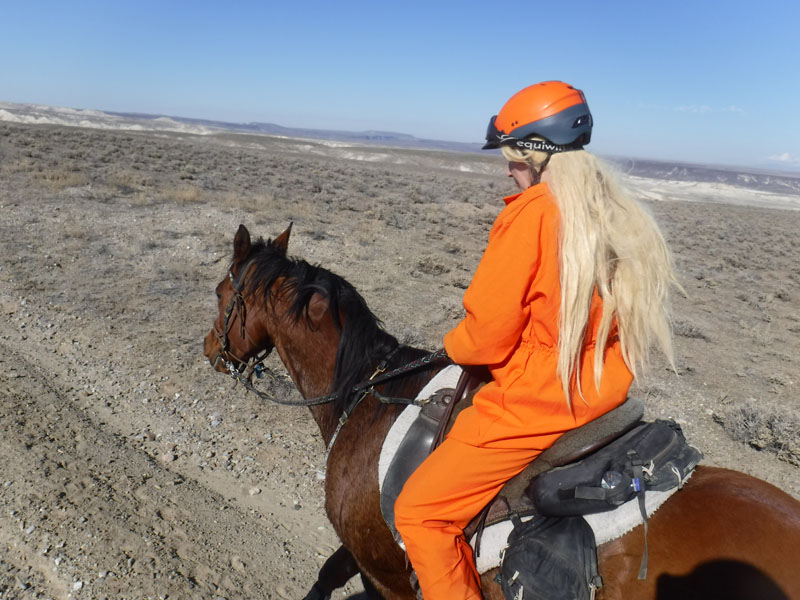 Convict Connie from the Dept of Corrections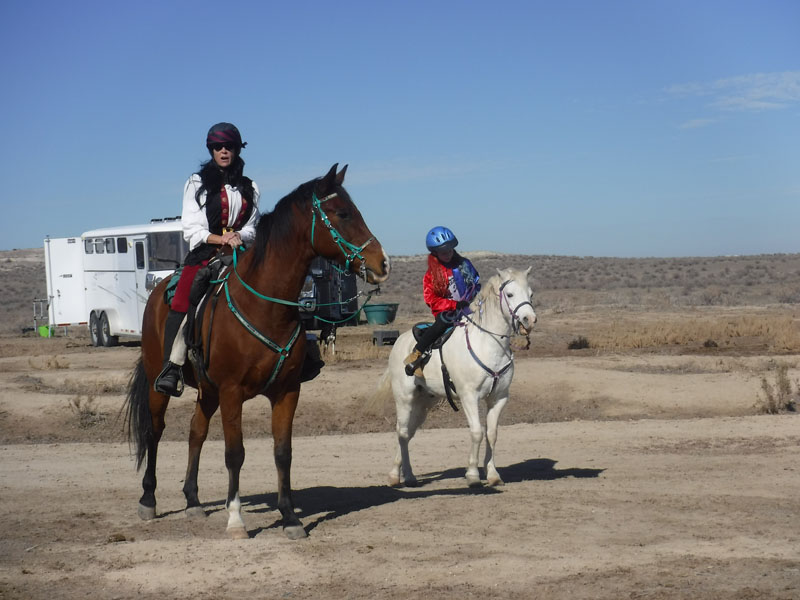 Captain Jack Sparrow (aboard Jack) and his (Debbie's) little sidekick (granddaughter)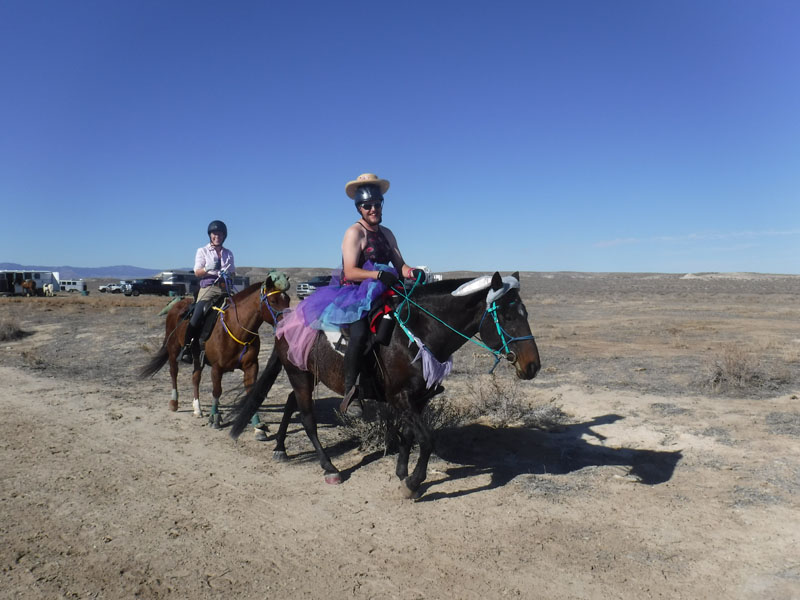 Grownup Costume winner winner Steven Coziah on The Duchess of Beatty's Butte!
Now: Bring on winter!