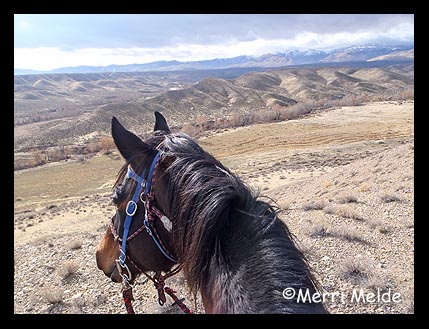 August 8 2018
Numerous trails were covered in Part I.
Mankind has named roads and trails since the beginning of time, to indicate where you're coming from and where you're going to, and to give you a kind of invested ownership in a place. Same thing here in Owyhee with the trails we ride. More examples:
Dudley Point
This has become a favorite pausing point on the way home for Dudley when we've ridden out to the NW. It overlooks a branch of one of the cricks we live on. From this point, I can see the Cougar Tree, where,
in December of 2017, I came upon a cougar
(!!!!!!!!!!!!!!!!). I have told Dudley that story, and he ponders it while enjoying the scenery.
that's the top photo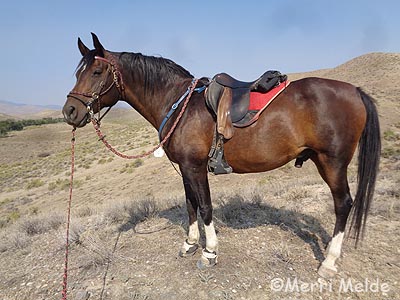 Dudley Hill
This is also a stopping point with Dudley, on the way home, overlooking the ranch. Dudley always stops to look at the lay of things and pose, and I get off and look at Dudley because #hessostinkinhandsome , before I lead him down the hill and home.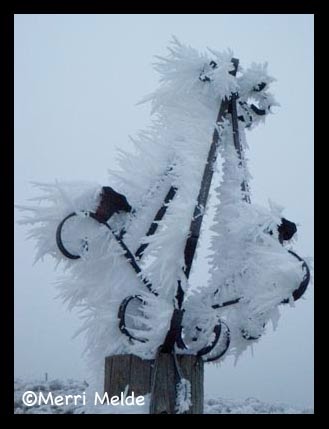 Candelabra Trail/Gate
This is our main trail up onto the flats to the northwest. Someone long ago wired an old candelabra onto the gate. And you know what? Some b**tards stole it a couple months ago (and there were motorcycle tracks left behind). I mean -
why would someone do this?????
It's incomprehensible to me. This candelabra was a landmark, which stood the test of Owyhee time and weather. I made a sign I'm gong to laminate and hang on the gate.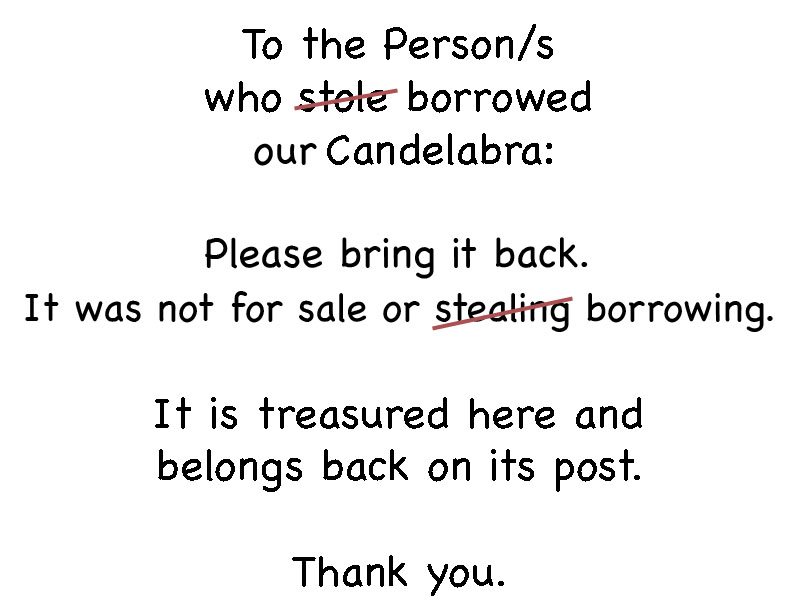 Double Whammy
The Double Whammy is so named, because if you do a loop like, say, the Lost Juniper-Dead Cow loop of 7.5 miles, if you slap on the Bilbo Baggins trail ahead of time (an extra 2 miles or so), then double slap the Frodo Baggins wash (
up
the wash, about another 1.5 miles), that's a Double Whammy of a training loop. You won't need to ride them for a week after that.
Hillbillie Willie Hill
I was riding Hillbillie Willie on the start of the Antelope/Frodo loop, but instead of riding up the entire Frodo wash, we shortcut out and up the hillside along an old cow trail. It's a good uphill workout, and seeing as I'm always working on developing Willie's Uphill and his butt muscles, he got the hill trail named after him.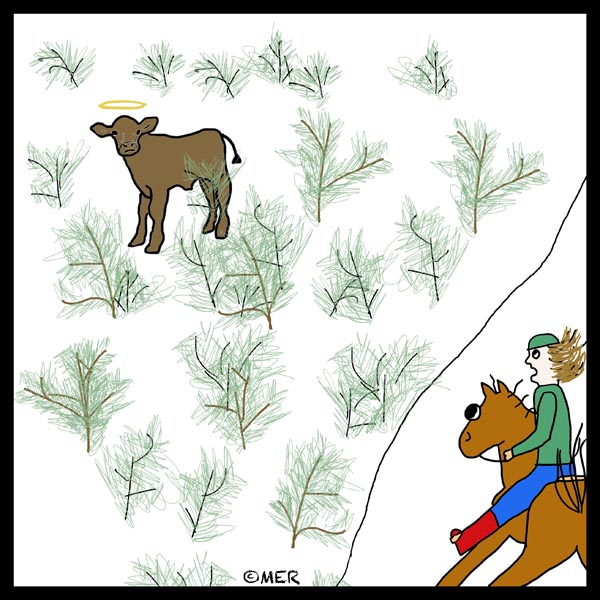 Baby Jesus Calf Corner
This corner is so-named because a dead half-calf on the right suddenly became a live whole calf on the left, and since it happened around Easter time, the christening of this spot was totally apropos, not to mention politically correct and religiously accurate. You can read the whole recap here:
http://merritravels.endurance.net/2017/03/owyhee-miracle-he-is-risen.html
Bucking Cow Hill
Yes. This one was rather exciting. Dudley and I were approaching Baby Jesus Calf Corner, when all of a sudden, a cow came
barreling
up and over this hill trail a couple hundred yards away. Dudley froze, because while he is not afraid of cows, this cow was obviously running from something, or for some special reason… and when the cow started bucking and running, it was too much for Dudley. His heart started pounding like a jackhammer and he blew up like a puffer fish about to explode, I jumped off before I got exploded off, and held onto Dudley. The cow saw us and startled, pulled up short - then went back to bucking and running. If I'm not mistaken, she was running for the fun of it, or possibly - as we could see later as we topped that hill - that she had snuck off and escaped, joyfully abandoning the 3 calves she was possibly calf-sitting. Ever since, Dudley eyes this hill suspiciously as we near the top, in case some mad-happy cow is barreling over it into his path.
Lost Juniper Dead Cow Loop
This is the Lost Juniper wash with the secret hidden juniper tree; if you bushwhack west near the end of the wash, you come up and over a set of hills into the next wash, which contains the remains of a dead cow (bones only, the innards and skin finally having dissolved into predator stomachs and the desert), which makes a sweet uphill wash trot back up onto the flats and back home on a two-track, for a nice 7.5 mile loop. Unless you add a Whammy at the end.
And there's more to come…