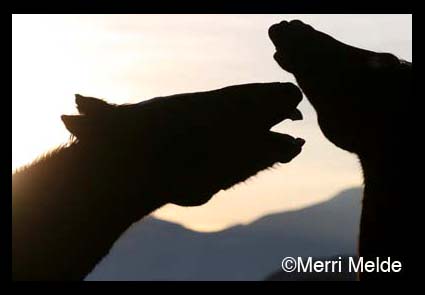 Friday December 16 2010
For many years, Krusty had ruled the Owyhee roost as undisputed herd boss. After he retired from endurance, he went to live with some friends, doing the occasional limited distance endurance ride, and teaching the daughter to ride.
When he
returned to Owyhee in April 2010,
the gentle giant found himself at the bottom of the totem pole, shunned by everybody, chased by everybody; even my low-man Stormy chased him away from the hay.
But Krusty bided his time, and has worked his way up to one of the herd-boss positions again. Not only that, he has been seen playing! (I am quite sure Jose the Social Director is ultimately responsible for that.)
Today, the old man was quite playful, showing his big teeth, pinning his ears, backing up into his adversaries, threatening them with his big butt.
He took on Jose…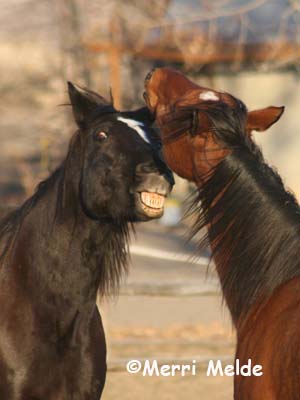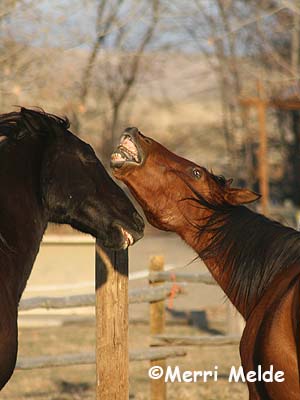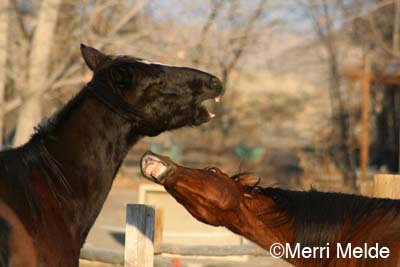 And then he took on Batman…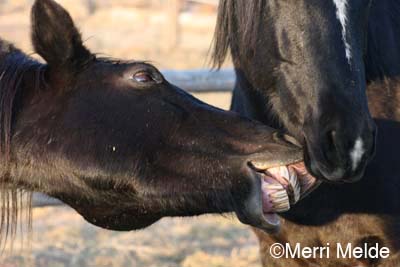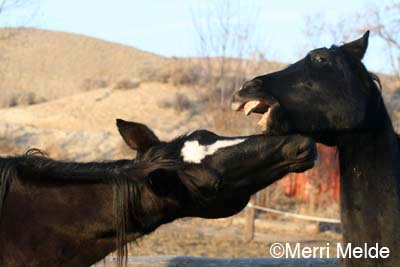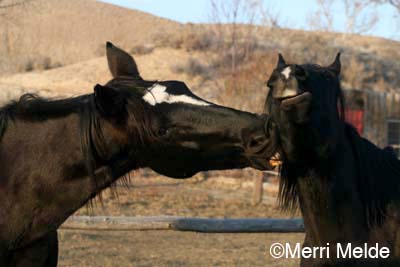 And then he took on Jose again.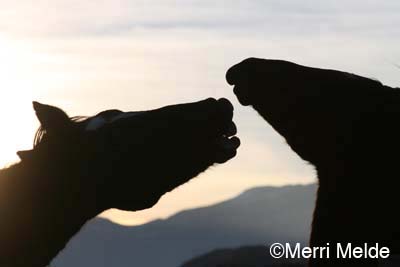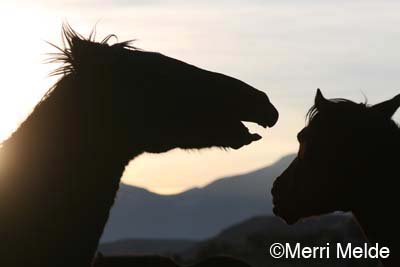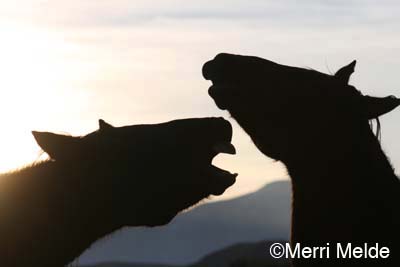 Krusty, grand old herd boss, gave them What For and showed them just how fierce he can be. (If he really wanted to be.)