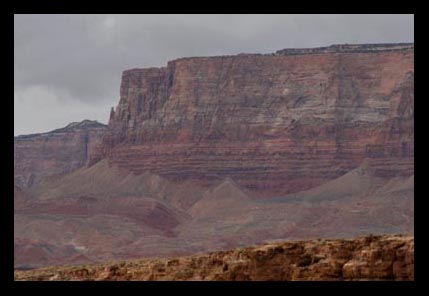 Tuesday December 21 2010
My new favorite color is Cliff-Vermilion. It's right up there along with Raven-Black, and Alpine-Lake-Surrounded-By-Snowfields-Deep-Blue. (Painted-Desert-Pink is a close second.)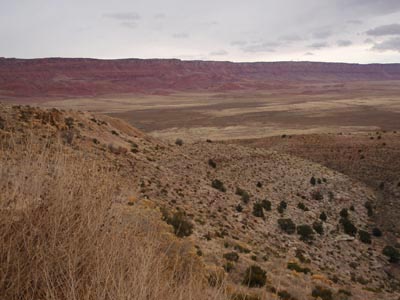 This color ranking was prompted by a drive along highway Alt-89 in northwest Arizona, along the Vermilion Cliffs (part of the Paria Canyon-Vermilion Cliffs Wilderness Area; the Vermilion Cliffs along the northern highway 89, just over the border in Utah, on the northern edge of the Paria Plateau, are part of the Grand Staircase-Escalante National Monument).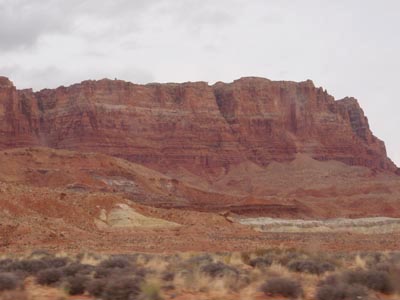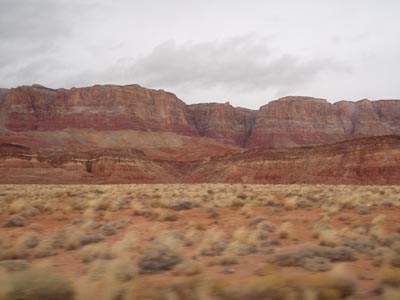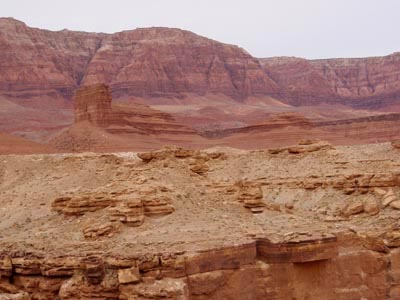 The area is simply stunning - intriguing - mystifying - alluring. The landscape is incredible. The colors are impossible. Sixty plus miles of breath-snatching, jaw-dropping, run-off-the-road, awe-inspiring 1500-ft high cathedral cliffs made of striking, multi-hued layered shale and sandstone towering over the valley - and then towering another 1000 ft over the Colorado River where the cliffs meet Marble Canyon and the Navajo Bridge.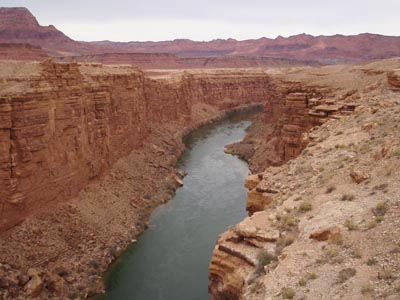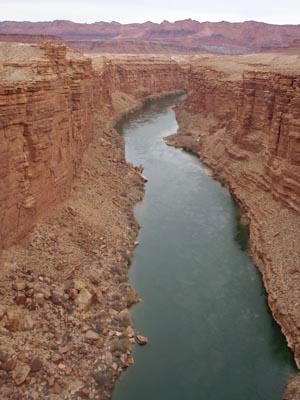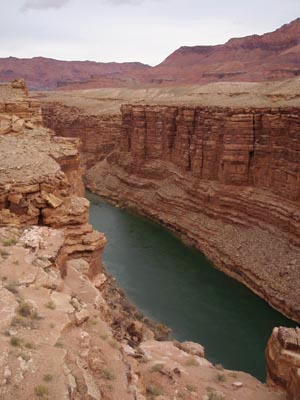 Not only did the geologic aspect of this other-world make it a memorable drive, but my first-ever sighting of a California Condor shattered the awe factor.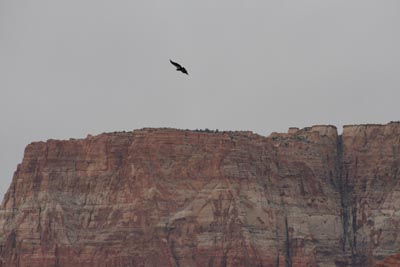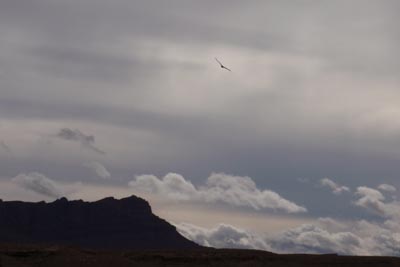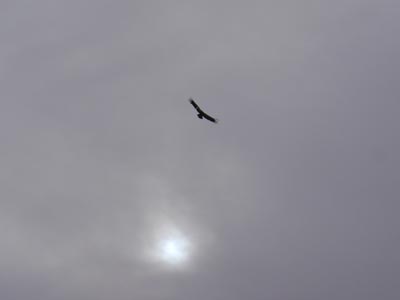 An experimental population of California condors was reintroduced to the area in 1996. The condors like to roost on the Navajo Bridge at night. One was soaring over the canyon when I stopped there. A couple of Ravens flew above the condor, trying to imitate the giant condor with its 9-foot wingspan.
I have been seduced. It's a part of the country that requires more exploration.