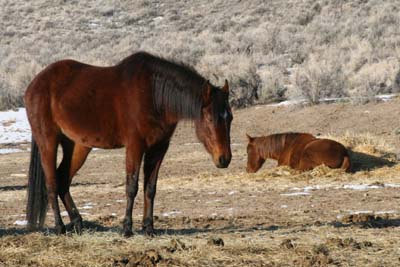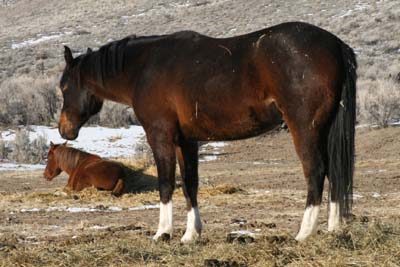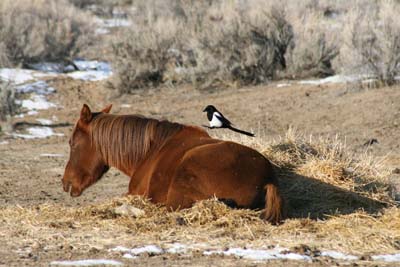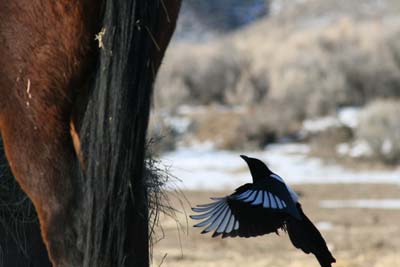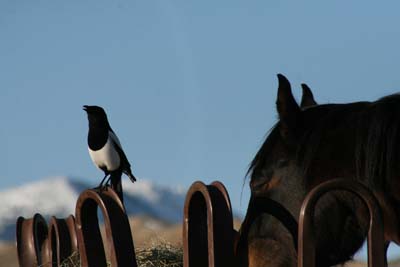 Wednesday January 16 2008
After a cold spooky breezy yesterday, today the horses are all standing broadside to the sunshine and dozing, (high of 25*), soaking it up, laying down in it. Still some snow up the canyon, and the mountains have enough snow to last till August. The ground is frozen where there isn't ice, and a slight breeze is coming down the canyon.
A magpie (same Corvidae family as jays, Ravens, and crows - you could call them cousins) wandered around the horses, pecking at the hay and the poo and the frozen ground and Diego's and Finneas' backs.
Nice contrast to yesterday.